Home

>

Apps

>

Groups

>
ISRO's INSAT-3D Completed Two Years In Orbit And Is Going Strong
Question asked by Ankita Katdare in #Coffee Room on Jul 28, 2015
On July 26, 2013, ISRO declared that India's weather satellite
INSAT-3D was successfully launched
with the Ariane-5 (VA214) launch vehicle from Kourou, French Guiana. Today, it has been revealed that INSAT-3D successfully completed two years in orbit. The exclusive mission has been designed to monitor land & ocean for disaster warning, weather forecasting as well as for conducting more efficient meteorological observations. It is important to note here that INSAT-3D is India's first geostationary satellite to be equipped with instruments such as "Imager" and "Sounder" which are capable of providing high-quality atmospheric profiles for humidity, temperature as well as study of climate with respect to Ozone layer depletion, Aerosols in atmosphere, quantitative rainfall, fog, snow, Earth's radiation etc. over the Indian land and surrounding areas.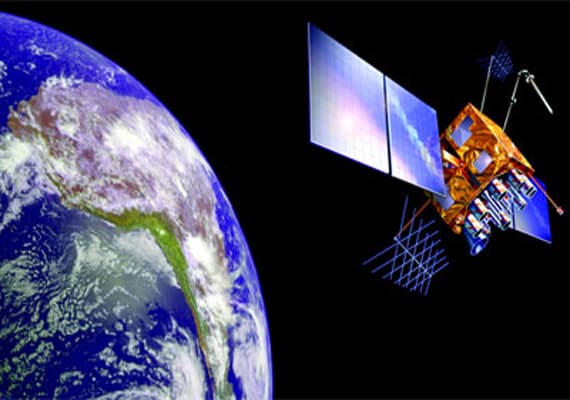 ​
The total life of this mission is set at 7 years. Till the year 2020, ISRO's INSAT-3D shall be carrying 4 payloads. This includes a Six-channel multi-spectral Imager, a 19-channel Sounder, a Search and Rescue Transponder and a Data Relay Transponder (DRT). It also features two 0.9m and 1.0m body mounted antennas.
Having the total mass of 2060 kg at lift-off, the INSAT-3D satellite has two 18 Ah Ni-Cd batteries that generate 1164W power using solar-panels onboard.
INSAT-3D has been monitoring weather daily and has been influential in predicting extreme events such cloud burst, thunder storms, heat waves and tropical cyclones.
GSICS or the Global Space based Inter Calibration System organised by World Meteorological Organization (WMO) has been continuously monitoring INSAT-3D so that it meets the international climate standards.
Other than that, several International organisations such as the ECMWF or European Center of Medium range Weather Forecast and UKMET, the UK Meteorological Office are exploring options of using INSAT-3D derived atmospheric winds in their global models.
It is also a proud moment for ISRO as with INSAT-3D, it became a member of prestigious group of Coordination Group of Meteorological Satellites (CGMS) in May 2015.
Posted in:
#Coffee Room