Home

>

Apps

>

Groups

>
ISRO Venus Orbiter Mission (VOM) Is Currently Being Evaluated
Question asked by Kaustubh Katdare in #Coffee Room on Jul 20, 2015
The engineers at Indian Space Research Organisation (ISRO) are currently evaluating a Venus Orbiter Mission (VOM). ISRO Chairman, Dr. Kiran Kumar said that besides the next mission to Mars, the team of scientists is also looking at a possible mission to Venus and even an asteroid. It is expected that NASA will work closely with ISRO for the upcoming missions for deep space exploration. Dr. Kumar informed that Venus offers a set of unique challenges that need to be studied before the mission is planned.
Richard Verma, USA's ambassador to India had earlier informed the students of IIT Madras that he expects path-breaking work between ISRO and NASA for the Mars and other upcoming deep space exploration missions. So far, only the Russian space agency has been able to land on the planet with NASA and ESA doing successful flybys and orbits of Venus.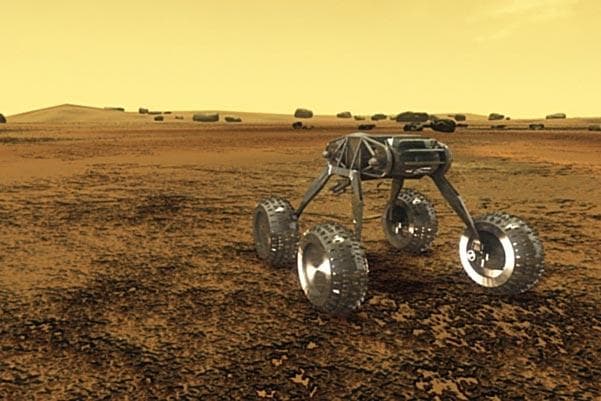 Artist's impression of rover on Venus. Image Credit: Wikipedia​
The atmosphere on Venus mainly comprises of CO2, with the pressure and temperature on the surface of the planet being very high. The high pressures have rendered the satellites defunct in the past. The first successful landing on Venus by Venera 7 was back in 1970 and it could communicate with Earth only for about 23 minutes. It relayed the temperature on the planet's surface at about 455 °C to 475 °C.
The objectives of the Venus Orbiter Mission aren't clear now as things are still being studied. ISRO is currently working on Mangalyaan 2, which is likely to be a lander and rover. We expect to hear about the Venus Orbiter mission in coming months. We promise to keep you up to date with the developments.
Source:
ZeeNews India
Posted in:
#Coffee Room