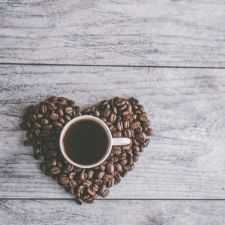 Coffee Room
Discuss anything here - everything that you wish to discuss with fellow engineers.
12889 Members
Join this group to post and comment.
Is electronics and communication engineering an evergreen branch?
what is your opinion about electronics and communication engineering?
is electronics and communication engineering an evergreen branch?
Everything is evergreen...... We need all sorts of engineers. It all depends upon one's attitude, I think......
In my opinion, Electronic & Communication is only one branch in this entire world, where you can get more and more knowledge about technology. Because this Era is fully depend on technology that's why Electronic is ever green branch.
But it's depend on person to person, In which way, you are taking.
In Electronic field everything is a new thing, if you implement any different circuit or reduce the size of any components it means its a new innovations.
That's why, Its all about practical knowledge
Read my artical carefully
As compare to all branches of Engineering,
Electronics & communication is remain only one branch where innovations and research are going very well its increasing day by day,
We also see, Everyday many gadgets are launching.
A person can start a own startup in this field in very less amount.
But due to lack of knowledge or lack of practical knowledge students are not judging oneself.
Because everyone are running only for score card, Everyone wants to good CGPA and SGPA and sessional. No buddy wants to do smartwork as compare to hardworking.
Its the problem of Hindustan's people.
I'm an Electrical Engineer working for a telecom company. If you are diverse enough, then you can do just about anything. I've managed IPTV platforms and wrote lots of code (mostly in C and Perl) to collect data from the platforms. I've reverse engineered many of the devices and databases. Using the collected data, I was able to provide trending information and we could make intelligent decisions.

I've also been on VoIP (SIP) platforms where we had to intercept provisioning messages and implement automation that scaled way beyond the vendor's GUI. We implemented trending data that has saved us several times. We've been able to foresee when an issue was occurring based on irregular trending after some software upgrades or configuration changes.

Now I'm involved in CATV platforms that we've been buying. I've already reverse engineered most of the hardware and the databases involved. I've written lots of Perl scripts that collect data from hundreds of devices and provide us the ability to automatically document the platform and how everything flows.

So what's my point? Have a wide breadth of knowledge and capabilities. In doing so, you can find yourself doing different and interesting things.