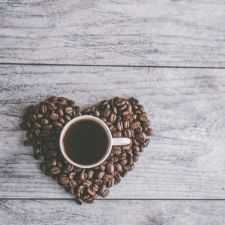 Coffee Room
Discuss anything here - everything that you wish to discuss with fellow engineers.
12915 Members
Join this group to post and comment.
Is eCommerce Killing Retail Stores and Malls?
So I placed my 3rd order this month online (two books and one APC UPS) and began wondering if the eCommerce in India has began eating the lunch from the plates of the regular, brick and mortar retail stores? My thinking is straightforward: if not online, I'd have bought those products from local shops, stores or malls; but not - I do it at without moving my bum a bit! If there are 500 others like me who bought something online today - the stores here lost that business!

Now there might be a direct argument - that most of the online stores will route their products from the local retailers through a marketplace model. But that's NOT the case always. Many of the leading online retailers will get the products directly from the manufacturers and sell them directly to the end consumer; skipping the entire retain chain in between.

Do you think ecommerce will, one day, kill the malls and retail stores? Would love to know your reasoning.
Kaustubh Katdare

Do you think ecommerce will, one day, kill the malls and retail stores? Would love to know your reasoning.
There is no doubt, the business is impacted. There are pros and cons about shopping in online store and a physical store.
1. Buyers are best benefited from online stores in terms of getting the product range and most important price.
2. Online marketing has increased competitions, and hence physical market owners are not getting the buyers at their shop-steps. Many of them have started selling their products online. Here, I know a shop owner, who owe a shop of jewelry at a Posh area, have made a deal with
Amazon
and
Flipkart
to sell his product online. If they have awesome design and nice pricing, why don't buyer will buy the goods!
3. Online Shopping sites are boon to those, who do not have a physical shops or can not afford the rent. Again, there is a lady in my society, who sells birthday items like cakes, decorative items online. She lives in 2.5 BHK and that 0.5 BHK is her shop. She records all the orders, prints the memo/bill and deliver the goods through FedEx. She is earning a good amount of money and helping maintain nice financial situation for her home.
4. Last but not the least, I strongly believe, these online shopping process has made my life easy. I do not have to ask anyone, "
Bhai achi dukaan bata, jahan se ye milega
". Also If I go to a single store, I do not have any clue, what is the price of the same commodity at some other shops. Also, I do not have to visit to stores midst of all these traffic jams stuffs. Few hours in Internet and I find my stuff at my own place with Home Delivery on COD as well.
Thanks.
Kaustubh Katdare

Do you think ecommerce will, one day, kill the malls and retail stores?
Murder has not happened yet. However, hurt and high injury in some cases has already taken place. To the extent that some businesses have already initiated or seriously looking into legal remedies.
Having said that, people predicted the death of mom-and-pop stores when malls came along. Yet both seem to be well. The small stores upgraded to taking orders on phone and doing home delivery. They give credit for a month. Sales are made cashless through the month with settlement once a month, which malls do not.
Shopping is an outing for many with a foray to food courts (and maybe a movie thrown in) with like minded friends, which is not there in eCom.
Grocery sites like Bigbasket notwithstanding, the push cart woman dispensing merchandise (and gossip about other houses in the street) is still flourishing, giving an added thrill of haggling over prices.
All may not be lost yet for the mall/retail lot.
First things first, NO, online stores will never be able shut down brick and mortar equivalents.
The supply chain theory is not correct. Whenever you sell a thing you have to be the retailer who gets the goods from the supply chain that consists of distributers and wholesalers. You cannot simply be a wholesaler and sell products online that does not work. Anything I buy whether its books, electronic gadgets or clothes they come to the hands of sellers on Amazon or Flipkart through the old supply chain. However there is one exception and that is with products like Xiaomi and Motorola on Flipkart and Google Nexus 9 and YU Yureka on Amazon. These products are available exclusively online and are not found in retail stores. These products are directly sent by the manufacturers to the online retailers who sell them to customers.
Second there is a big issue with warranties. As I mentioned
in this thread
many manufacturers are not honouring the warranties if the product has not been bought from registered dealers and resellers. I have been to several electronics shops in a popular area in my city and all of them have displayed screenshots from several manufacturers stating the same thing.
Third, is the issue of customer satisfaction. I know a lot of individuals who do not buy clothes, shoes and furniture from online retailers because they want to feel the products in their hands. They say that you cannot judge the aforementioned products if you are not physically inspecting them. They are right though, I mean I always try out shoes and clothes before buying them at stores.
Finally, there is the associated vanity of shopping. Many readers will agree that shopping in malls is like a family trip. You go to the place, chat among yourselves, buy things, eat food and do a lot more. This is not possible if you buy things online. I am sure this charm of shopping will exist for a long time to come.
@Satya Swaroop Dash
- Warranties are valid. I can tell you that if you buy a Samsung phone from Flipkart - Samsun will honor its warranty. I recently went to a mall with my brother-in-law and we couldn't find the brands we were looking for; which was available on Amazon; for at least Rs. 200 cheaper.
I agree that I too like to visit malls just for fun; but I've began window shopping more. Spot an item, note the brand and look up for it on Flipkart or amazon. Get the prices (often lesser than what the mall sells it at) and order it online. I think a lot of people do that! So I'd rather like to think that the malls would start making money by setting up an admission fee to the mall 😉
PS: I never thought I'd ever buy shoes online; but I've done that - and pretty happy with the product I got.
I think, they might not. The e-commerce retail sure throws in a lot of choice, less of a hassle, easy and convenient mode of purchase, but still they are used mostly by a digitally-literate mass or their immediate families confining them more to the middle class or upper strata of the society. A significant number of population still relies on the humble grocery retailer or brick and mortar shops round the corner for their needs.
Moreover for daily needs which predominates most frequent part of our purchases we would continue to use them even in an urban case scenario. So yes the business for them has changed but it wont be dead.
And all the logical arguments aside, I think it is still endearing for many to go over to a local retailer for the purchase for an occasional dose of gossip or to just catch up with the happenings in and around the suburbs. Unlike the west, the boundaries of trade to be strictly professional were never quite etched in an Indian psyche.
Kaustubh Katdare

Spot an item, note the brand and look up for it on Flipkart or amazon. Get the prices (often lesser than what the mall sells it at) and order it online.
People are doing it for apparels and shoes 😁.
Earlier: Do you know any good shop where I can find some good stuffs.
Now: I found these stuffs online. Should I buy from Amazon or flipkart. or some lazy people even send the requirement to search the right product for them to buy online😡