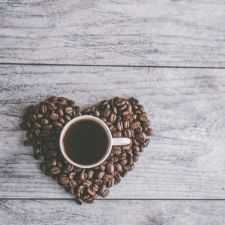 Coffee Room
Discuss anything here - everything that you wish to discuss with fellow engineers.
12920 Members
Join this group to post and comment.
iphone review
Alright so this has been making rounds of almost every available news channel in the world. Lets not be behind either... so what do you think of the iphone? I know its launched in some parts of the world and soon to be launched in India.

Are there any CEans who have used, have been using, have seen the iphone? We would like to know what was your experience.😒

Even if you have not, you have read enough about it. So let us know what you feel about the latest craze that took the world by storm. May be we guys can suggest some improvements to them?

Waiting. 😁
Well, I have seen and used the iPhone,you have to pay forever for its services,and other music phones are upto the par compare to iPhone,UI is superb and music quality awesome,a must for normal guys
Alright. I have heard there is some problem with the sms typing. Also the camera is said to be just 2 mega pixel, which is less.

Do you guys think the hype about iphone is greater than the product?
I found a nice cartoon for iphone. I couldn't paste it here so I'm giving you the link.
Here is what I think iphone guys can do to make it better.
Some suggestion to iphone designers
*cough*appleproductsarealwayshyped*cough*
ash

*cough*apple products are always hyped*cough*
I couldn't agree less. But what about the quality and usability?
I did not like the iPhone. First of all, its way too big to be a phone (people, its not good to hate me for writing this).

Secondly, I do not like the idea of using phone to browse the Internet. Using phone to check emails is okay. iPhone does a good job when it comes to SMS & Email (IMHO).
Thats the idea...
The_Big_K

I do not like the idea of using phone to browse the Internet. Using phone to check emails is okay.
The phone will no longer be just a phone. It will be a device to satisfy most of your needs (quote unquote) and let you control things you could only imagine in your dreams. The phone is your GPS Navigator, your notebook computer, your internet, your television, your music player, your gaming terminal... the list is already vast. Automation has already moved to a level where you can control virtually every electronic device in your home by using a normal GPRS enabled mobile phone. Imagine you switching on/off the AC in your bedroom sitting in the office using your mobile, just before you leave for home. Its possible!
PS: I'm not saying Apple's iphone is capable of every thing I mentioned. It might be useless. I'm just giving you a peek in the future 😀
😁 The only thing I liked in iPhone is the Guitar application 😉 . I tried playing few chords on it and it works well 😉
They have launched the iphone in India and its priced at INR 31k to 35k (Thats roughly more than US $800) per piece. While the same model is available at US$199 in New York, why do you think people will pay that much?

In my opinion, iphone will fail.
that's for sure...and moreover 3g services are still not availble in india...which can make some features iphone of ....dumb....

Pricing is so high....normal people can't afford...instead they can opt for Nokia n96...etc...