From the Archives
Archived discussions on CrazyEngineers
@Guneet Khanuja • 14 Sep, 2014 • 2 likes
Holidify, a holiday destination discovery website, was founded by Kovid Kapoor and Rohit Shroff in 2013, with its headquarters in Noida, India. Kovid and Rohit are IIT Bombay 2012 graduates &
Holidify
is their first startup venture.
In an exclusive interview with CrazyEngineers, Rohit talks about Holidify, his educational and professional background and their future funding and expansion plans. Rohit also shares his views about engineering and innovation, essential qualities in an entrepreneur and a lot more. Read on!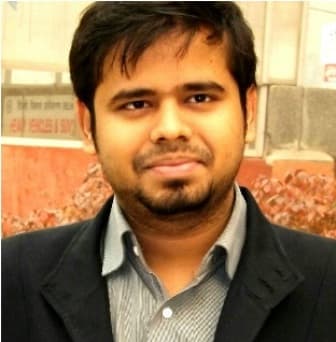 ​
1. Hi Rohit. Could you give us a brief overview of Holidify?

Rohit:
Holidify.com is a destination discovery website aiming to simplify holiday planning experience. It provides a platform which promotes all kinds of destinations – ranging from popular to offbeat, from mainstream to exotic. With a wide variety of filters and a map based UI and a separate interface catering to weekend getaways, the process of discovering destinations becomes extremely simple. Once the users comes across few destinations, they can read the content on these places like what to do there, how to reach, where to stay, what and where to eat, tips and reviews by other travelers.
2. Why did you leave your last job at Indus Insights? What have you been doing since then?
Rohit:
After graduating from IIT Bombay in 2012, I started working with Indus Insights as an associate consultant. However, by the time I was about to finish my first year of working there, I was also working on the idea of Holidify and since the job was hectic, I decided to call it quit as I wanted to focus on my startup. Since then I have been working full time on Holidify along with Kovid (the other co-founder for Holidify) and a few people on part-time basis
3. How do you reach out to more people in short time and what are your marketing and branding plans in the near future?

Rohit:
We are using only organic ways of marketing to get users on our website. The key strategies that we are using is to focus on SEO and Social Share-ability of our content to get users to our website. For the next few months, we will be focussing on these mediums only (blog, facebook and twitter) to get users. We would also like to try offline marketing and email marketing in future. We have also done partnerships with a few startups including Padhaaro.com and MTB Himalaya which helps in getting more users to the website.
4. Holidify is bootstrapped so far. What are your future funding plans?
Rohit:
We will be starting to look for funds from next month. Currently we are about to launch few major changes on the website (in terms of content and design) and we are adding another full-time member to the team from September after which I can give my time to fund-raising process without compromising on the product.
5. What are your favorite pastime activities?
Rohit:
I love to listen music, meet people and experience new things. Travelling enables me to do all of these three things in one go, which is why I love travelling.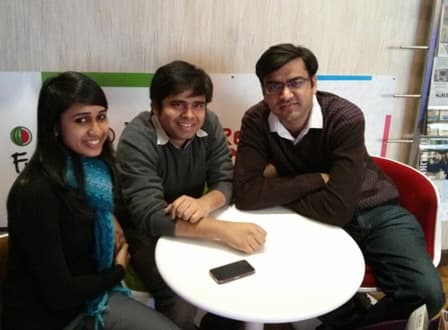 ​
6. The world needs more innovators. What do you think can help engineers turn into innovators?
Rohit:
I think the idea of a secured job with fixed salary, huge expectations from Indian parents, lack of self-confidence and practical inexperience during college are the key reasons why very few people are able to startup on their own, especially in early 20s.
The key is to utilize time in college to gain valuable experience by working with startups, work for a few years to get industry knowledge and some savings and be a good observer to identify problems which one can solve.
7. Do you think an engineer works his best when working solo and not in a team?
Rohit:
Well it totally depends on the type of work one is doing. When an engineer is working on a complex problem on algorithms, debugging things, creating new work-plans, he/she might need some time working solo to attain maximum focus. However, when we are solving extremely unstructured problems, generating new ideas, marketing the product, working on UI/UX etc., he/she might prefer working in teams.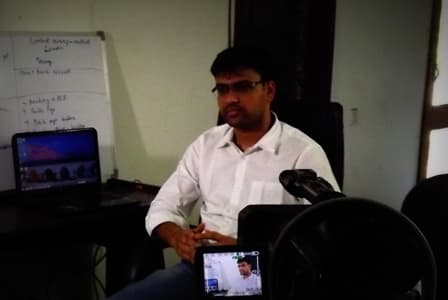 ​
8. What according to you are the essential qualities one must possess to become an entrepreneur?
Rohit:
Focus, perseverance and ability to work hard are the key qualities according to me that one must possess. Skills can be developed, knowledge can be gained and ideas can be generated with the above basic skills.
9. Thank you for your time. Any message for our readers?
Rohit:
The entrepreneurial eco-system is so much better now with so many startups coming up these days. Students should use these opportunities to work on their own ideas during college itself as their living costs are quite low and they can build teams relatively easily.
Related Posts
Archives
Hey all! After posting my wallpaper of a happy group of young people jumping around, it didn't really please ash. He requested that there be some hammers and tongs and...
Archives
@Kaustubh Katdare · Aug 26, 2013
Chemical engineer Chitra Thiyagarajan has obtained a patent for a device that converts plastic into fuel similar to diesel. Chitra set out to find a cheap as well as sustainable...
Archives
@Sharvari Panchbhai · Jun 19, 2014
BSNL (Bharat Sanchar Nigam Limited), an Indian state-owned telecommunications company and NEDO (The New Energy and Industrial Technology Development Organization), Japan's semi governmental organization had their discussions yesterday regarding the...
Archives
@Kaustubh Katdare · Aug 7, 2008
CEans, I just came to know that Sandeep Shelke - employee of Persistent Systems Limited, a Pune baseed IT firm, has committed suicide. As reported by this website - Star...
Archives
@Ankita Katdare · Nov 10, 2014
A researcher duo from University of Washington may well be on their way to achieve the closest possible thing to telepathy today. The recent efforts by Rajesh Rao and Andrea...