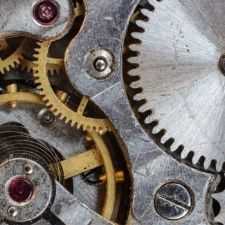 Mechanical
Community of Mechanical Engineers: Get help about everything related to mechanical engineering from fellow mechanical engineers.
808 Members
Join this group to post and comment.
Information on 'Heat Transfer'
hi i'm in te mech
i have an oral exam of this subj ht.
help me get some interesting info about ht.
What specifically are you looking for on heat transfer? What info/ideas do you have already?
hey guys.. i m trying to convert heat radiated from an ic engine into useful voltage.. i tried it using ceramic powder which converts heat radiated into electromagnetic radiation and absorb it using photocells that converts into voltage..can someone help me with it by new ideas..
hey,nice idea..have u succeeded in it??