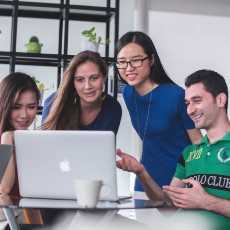 Internships for Engineers
Latest internship opportunities for engineering students
744 Members
Join this group to post and comment.
I want to do an internship at BHEL after completion of my 2-2 and I am from Ece department.!
Hello,mam.Am persuing my b tech at CMR College of engineering and technology (autonomous) and I wanna do a summer internship at BHEL after this semester i.e 2-2.I am from ECE department.Can you please guide me?
I think the best way to approach, as discussed several times on CrazyEngineers is that the students should approach the BHEL officials via their college's T&P department. 
BHEL officials are likely to entertain official requests made by the college; on their letterhead than students trying to approach them directly. It becomes way more structured when the college and professors are involved. 
Have you talked to your college authorities about getting internship at BHEL? What was their response? 
Actually,they were only interested to entertain the students who have finished their 3-2 but not the students of 2-2.