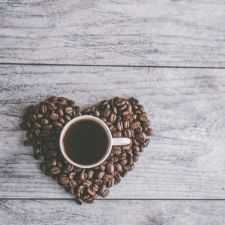 Coffee Room
Discuss anything here - everything that you wish to discuss with fellow engineers.
12933 Members
Join this group to post and comment.
How does WhatsApp Earn Money?
A lot of people want to know about the WhatsApp business model. The app is so popular that it's already crossed about 800 million active users and yet, it's offered free of cost to so many people. Any business needs to make money in order to survive and how does WhatsApp earn money when it's being offered free? The answer is very interesting! Read on...
WhatsApp, like any other startup began its journey as a small team of engineers working together. The founders had made it clear that they will not resort to advertising as their business model. Keep in mind that online advertising is a proven model wherein the brands provide money to show their advertisements to the users. This approach allows keeping the service completely free to the end-users and the business can keep paying for the expenses - viz. salaries, servers and other operating costs.
In their early days, WhatsApp's business model was simple. They'd let anyone download the app free of cost from Google Play Store or iOS App Store, use the app free of cost for one year and then ask the users to buy the subscription to continue to use the app. WhatsApp kept the price very low to make it affordable to most of the users. As far as I remember, they charged $0.99 per year as access fee. It worked wonders for the company because in one year, most people would get addicted to the service and happily pay to use WhatsApp. Plus WhatsApp had already raised money from investors such as Sequoia Capital to keep the operations running.
Looking at its exponential growth, Facebook sensed threat to its own social network and decided to buy
WhatsApp for $19 billion
. Now Facebook's a NASDAQ listed company with billions of investor money in their deep pockets - and can afford to keep WhatsApp free of charge to all the users. WhatsApp has already announced that their messenger will be free of cost in India and has no immediate plans to change that!
However, in near future, Facebook may seriously consider plans to monetize the app. With the active user count reaching towards a billion, WhatsApp's servers must be burning lot of money from Facebook's banks. We just hope that FB won't embed their advertisements into our chats because if they do - a lot of people would definitely start quitting the app.
That's however, just my wild guess. Unlike Facebook, WhatsApp does not store anything on their own servers. The messages are deleted from WhatsApp's servers once they are delivered to the user; which must be helping them keep the infrastructure costs to as low as possible. While WhatsApp rules the markets, I don't see there's any chance for other messengers to gain any significant presence. Do let me know what you think about the kind of business model WhatsApp should adopt to keep things rolling.
At first most of my skeptic friends though they are just going to sell personal information and make do with it. 😁 And surprisingly enough, they suggested I use the app in the first place.

I always thought that their mantra for success just like that of many startups in India was to have a really small team and suck as much money as possible from the investors and keep all the engines running. Do not charge a singly penny from the consumer.
All this coupled with - optimised use of available resources + low maintenance costs = recipe for great success.
It's a proven model known to work for many! However, when they brought that $0.99 thing, I thought may be I was mistaken.

I have been using WhatsApp for more than a couple of years now and I guess in India, WhatsApp access has been made free for an indefinite time (Please correct me on this if wrong!)

As Biggie said above, now that WhatsApp shelters at Facebook, they might completely get rid of the idea of making the app.

PS: Instead, I am thinking, they will launch a 'PRO' version with 20 new features and make it a paid option when users are sufficiently addicted to it.. err.. which means in next few months? ...👀 ☕
The success story of whatsapp can be credited to its simplicity and ease of use. I do hope that they keep it that way. Also Net neutrality is one hurdle they will have to cross soon enough. If they will have to pay to the telecom providers just to keep the usage at reasonable speed and uninterrupted, they can't keep the free thing going on for too long.
WhatsApp is free? In Malaysia we are paying about US$1 per year. Been paying for a while now. I think most markets are paying for WhatsApp.

Not that I mind. Service is quite reliable and it is very useful for personal and work use.
ash

WhatsApp is free? In Malaysia we are paying about US$1 per year. Been paying for a while now. I think most markets are paying for WhatsApp.
It's free here in India. I'm not sure why but they know that if they start charging it; the popularity will go down drastically.
I once read somewhere that facebook sells our user datas (like our messages,chats,likes,friends,places we visit,things we buy) to companies for billions ! As a result , those companies will come to know about the taste , likings etc.(using data mining , machine learning) of peoples and will act according to it.
and there was also a quote at the end of that article "if you are not paying for the service , then you are the product "
And i think it's the same with facebook as well as whatsapp .
correct me if i am wrong .
@Vicky Abishek
- It's true, but not the way you think they're doing it. Facebook survives on online advertising. The advertisers want to target the audience based upon their interest. For example, Facebook knows almost everything about you because you shared it with them without thinking much. Now that Facebook has your data, they can use it any way they want.
What they do is not directly sell the data to the advertisers, but rather let the advertisers target you based upon the information provided by you. Let's say, you've mentioned your location as 'Delhi' and interests as 'movies' ; and if PVR wants to advertise their upcoming cinema hall to all the movie lovers in Delhi - then they are able to do so.
WhatApp is owned by Facebook and it does not show advertisements. Facebook bought them only to be in control of the world's favorite mobile messenger. WhatsApp charges yearly subscription fees in most of the western countries and that's the source of income for them.