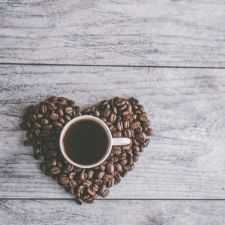 Coffee Room
Discuss anything here - everything that you wish to discuss with fellow engineers.
12921 Members
Join this group to post and comment.
How can one realise sustainable engineering projects.
Well, we all talk about how we engineers can change the world, but beyond the theory and design stages things get very sticky. It seems that there is a VERY large gap between the people who can use the things we talk about and us.

It's time we figure out how to close this gap and get things done.

The two things I seem to run into every time I think about how to get my ideas off the ground in countries where we wish to extend our help to is to find people willing to accept my idea and the ability to make the device.

First off, I can't travel all the time to the ends of the earth hunting down people who want to use any ideas I may have. The internet, in all its glory, does not seem to help me at all, but it is my only real option as of this moment, but I'm willing to go other ways if something seems to come up. In any case, contacting those people would be a good first step.

Anyways, the other thing I've been looking for is information about the manufacturing abilities of various parts of the world. It makes no sense to try and make a design to help people in a certain part of the world only to find that you designed a certain part that would be very difficult for them to make.

Any information you can provide, such as websites or services or anything that can solve these two problems would be appreciated. Keep in mind, the main problem is contact with areas that that could use the help. My main goal as of right now would be with areas that are currently stable that have some manufacturing ability but still have plenty of problems. For examples of the areas I want to help, think of Kenya or maybe some of the poorer parts of India, or even parts of the United States such as the rust belt.

Thanks in advance for any information you provide, this logistic problem has been bothering me for a long time.
Re: How can one relise sutainable engineering prodjects.
I've had similar intentions about sustainable projects. The best approach would be to contact groups of the "Engineers without Borders" stationed in the countries you want to target. They would have a better gauge on the engineering resources available there.
Click ->
 Engineers Without Borders - International: EWBI, EWB, EWB-ISF, EWF
Re: How can one realise sutainable engineering projects.

Perfect! This is exactly what I've been looking for. Maybe we could all find a prodject and work on together sometime. In the meanwhile I plan on finishing up the prodject I'm currently on right now. I will get that drawing done... once I can find the time.
Re: How can one realise sutainable engineering projects.

Is it related to the hand powered winch? 😀
Sorta, I've got the basic design in my head, but I'm a bit stuck on some of the details. Mostly what kind of materials and manufacturing technology parts of the world have.

I assumed the 'worst case' and simplified the design down to 8 bolts. The only tools needed then would be the drill, the bits, and the saw, although a wrench would be handy.