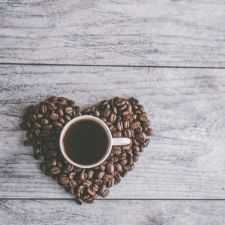 Coffee Room
Discuss anything here - everything that you wish to discuss with fellow engineers.
12933 Members
Join this group to post and comment.
help required on project of controlling the fan of room through computer
Hello,
I have this little project in my mind to control the fans,lights and other electrical devices through my computer. . .
which by further expanding i would try implementing with a simple text message from my cell to computer ( but thats the later part )

Right now ,i need a complete guidance on this project to control a simple ceiling fan orr an electric bulb of my room THROUGH A COMPUTER

Im in my 5th semester of electrical engineering but honestly don't have any idea about anything 😔
Please help me out 😔 please 😔
have a look in my signature
there you will see a link hardware interfacing
I hope it will help you
and please keep me informing about you performance..actually i am also working on same project
Hello goyal,
I had a look at the website buttttt the problem is that just like i've told u earlier :/
i dun know much about anything,
i dun know anything about hardware,software, nothing :/

But i really would go through all the stuff that is needed to be known to implement this project and start working on it :/
i suppose you try get a software that can be used to control an interface on the computer and try getting that interface connected to the devices electrically, maybe through a cable just as house wiring is done.
cant i have an A to Z (detailed) description,method and everything sooooo detailed to read and understand , so i could make one project and get on da track 😔
First of all netfreak..don't use sms language
and 2nd thing...you have internet in which there are so many websites.....that provide you all the material...try yourself...at least give it a start yourself...then ceans are here to help you...
Best of luck...
Some more suggestion you can control your bulb or fan via bluetooth or RF. So i suggest you rather than searching for ready project please do search on basic of the project. My classmate is doing the same project if you need any help then i can get data from them and will send you but first of all please show your progress here on crazyengineers so it also may be helpful to other members.
*No more sms language or emotions *

Actually and honestly, the problem is that I don't know the basics of anything, and thats actually the truth
But by having a project,the data of it infront of me and knowing what I am actually supposed to be focusing on, it would be quite easier for me to focus on the project, develope the ideas and understand the functioning of each and every component used

@ godfather, Yes,it would be hell helpful to have the data from you and all the necessary help too
Here is the List of things you need to learn and know(in that order preferably)

1) Basic electronic circuitry of switching on electrical appliances from a digital input. Perhaps some relays triggered through a transistor.
2) How RF transmitters / receivers work and how to use encoders.
3)now try using the rf modules to activate the transistor.
4)How to connect the transmitter to the serial port and send data to it.
5)some programming language(python - don't get scared by the name, its the easiest) to create a control application in your pc that will send data to the serial port
6) you are done!

Now having said that, Its time and effort consuming so
0) learn patience & circuit debugging

I presume you are studying engineering, So, now dont ask people for circuits on whatever i've mentioned, but try and do them yourselves ;-)

Cheers,
Prakash