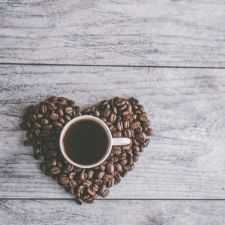 Coffee Room
Discuss anything here - everything that you wish to discuss with fellow engineers.
12940 Members
Join this group to post and comment.
Has this happened to you?
Has happened to me several times, especially while learning the 'series' in advances mathematics. What about you?

​
All the time! 😁 And if that happens one time, for the entire duration of the class, I would position myself to behind the person sitting infront of me such that, my face isn't visible to the professor.

Pro Tip - Keep sipping cold water to avoid this during lectures.
@Aditya Deshmukh
@Chinmay Joshi
@Netradeep Dhonde
The first thing that came to my mind was database lectures!
Pro Tip - Keep sipping cold water to avoid this during lectures.
With 2 water bottles being shared among 20 students, water doesn't last for more than half an hour.
After those sessions my eyes usually halt on pics 6,7,6,7,6,7,6,6,6,6,5,5,5,5,5,5,5,5,5..... for the rest of the day .....😛😛
1 hour DBMS lecture feels like a 2 hour block lecture....
OMG this is day to day scenario in our professional ethics and economics class
Yes 😁 All the time! Still fearlessly noded a "yes" when asked "Are you Getting it?" 😁
My eye lid muscles used to be quite strong fighting it 😁
I feel really sad typing this, nevertheless -
One of my friends would keep a hand on her chin and other one held a pen on the notebook. It looked like she is noting down the points all the time when seen from the other end of the class.
We found out she was sleeping when one day she started snoring. 👀
😁
Never felt the urge to sleep more in any other class. Nevertheless, I never slept, but listened and listened more to those boring lectures. Infact just couple that with the heat in those concrete classrooms in a place where 45 degrees is simply nothing! I can't imagine how I've successfully completed my degree from that place!😒😖😲😳👀
yeah almost in every lecture, i could just survive max 30 min 😛
Thankfully this never happened to me ! maybe that is one of the reasons why i did not get a backlog