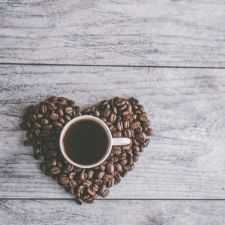 Coffee Room
Discuss anything here - everything that you wish to discuss with fellow engineers.
12921 Members
Join this group to post and comment.
Happy Left Handers Day!
Wishing many HaPpy Returns of this special day to all the Left Handers!

13th August is Left Handers Day!
Way to go guys!! Rock on the world! 😁😁

-The Big K-
left handers day ???

never heard of it. Any left handers CEans ???
There must be many of them! Enjoy your day!
DEP

left handers day ???

never heard of it. Any left handers CEans ???
Of course 😁!! 😁 !!
-The Big K-
Ha ha, happy Left Handers day! My mom's left handed. When we lived in UK, there was this one shop which is dedicated to left handed people. They had all sorts of products.. left handed notebooks, mugs, craft scissors, anti-clockwise clocks etc. My mom used to buy so much of them. The anti-clockwise clock was fun.. it always confused the guests that would come to the house when they wanted to know the time 😛

One thing I wondered. Why can't scissors be used well in both hands? Why is it difficult to cut using a right handed scissor with the left hand? Anyone know the physics behind it?
I guess I'm the right ...err, left 😁 person to answer that!

Just observe the blades of scissors - when you use the scissors with the right hand, they will form a better angle (how do I explain this?) that will put appropriate pressure on the object to be cut.

But when you hold the scissor in your left hand, the blades won't be able to put the pressure in the same way. That's why we cannot use the scissor with our left hand.

-The Big K-
Oh I see, makes sense, thanks! Maybe I do need to observe how I cut paper next time.. hmm. So is it possible to cut using the left hand if you find the proper angle?
...I can't say anything. I, myself haven't found the right angle yet 😛

-The Big K-