Home

>

Apps

>

Groups

>
GoPro's Mobile Apps Quik™ And Splice Make Video Editing A Child's Play
Question asked by Ambarish Ganesh in #Coffee Room on May 4, 2016
GoPro on Wednesday refurbished and relaunched two mobile video editing apps, Quik (earlier known as Replay) and Splice, both of which the company had acquired in February for a whopping $105 million in cash and equity. Now this is a good news for the non-GoPro users as well because both of these apps will work perfectly fine even with the videos shot over your smartphone, letting you create high-quality videos with just a few taps on the screen.
2015 was a hard year for GoPro, when the company's stock value and revenue came down so drastically that it translated to layoffs and lowered GoPro's financial estimates for 2016. The company's hardship could be attributed to the ever-growing number of high-end smartphones that shoot HD, 4K and brilliant slow-mo footage, which many claim are quality-wise as good as those shot with a GoPro.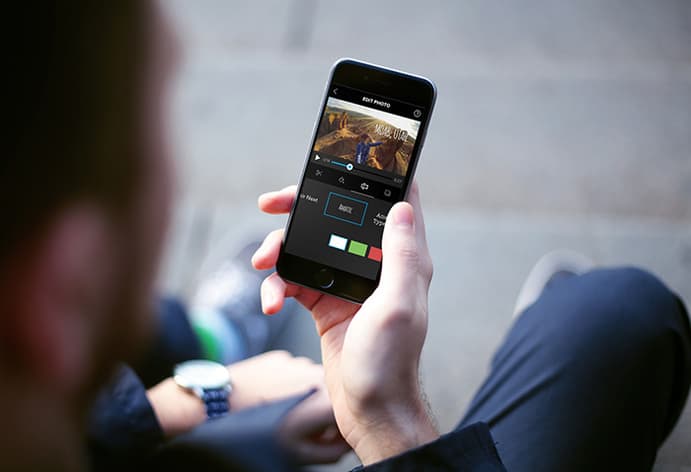 ​
The Quik is an easy-to-use app that lets you design videos that look professionally edited with a few taps, no matter how much video-editing knowledge you possess. Users may select multiple videos on their phone and add a music of their choice. The app then employs an algorithm which automatically seeks the best moments in each video, while simultaneously adding suitable effects, filters and transitions. Once the video is rendered, users have the option to directly share the completed project on social media or return to the app for making minor changes to the finished work. Sounds too good, right? You haven't heard everything yet. Quik also scans your phone's videos and provides you with a weekly edited highlighted video, in the same way that Google Photos app creates a video using the user's uploaded pictures or footage.
Splice takes editing to a slightly higher level. Users get to alter the speed of their clips, choose from a wider pool of filters, transitions and text. This app also allows for a user to make specific edits, like add sound effects to the video, or play two or more audio tracks together.
In the company's quarterly report released February, CEO Nick Woodman had emphasized the need to develop software solutions that'd make it very easy for the user to transfer, access and edit their GoPro content. With the newly launched apps Quik and Splice, the company has not only entered the smartphone arena, but has also simplified the process for GoPro users who spend hours scanning footage trying to get that perfect shot.
GoPro's mobile creative suite is free for download across app stores starting today. Quik can be found on both Android and iOS stores, but Splice is iOS-only as of now.
via:
GoPro
Posted in:
#Coffee Room