Home

>

Apps

>

Groups

>
Google Introduces #myAndroid Taste Test - An Online Tool To Help Customize Your Android Device
Question asked by Dipankar Ganguly in #Gadgets on Mar 12, 2017
Android, the mobile operating system from Google which dominates the smartphone market with over 85% share is known for the seemingly endless possibilities when it comes to the customization of its user interface using wallpapers, custom keyboards, launchers, icons and what not. It doesn't matter which Android device you own, you can always impart on it a personal touch which is the biggest talking point of the comparison between Android and iOS. But for the newbies or not so expert Android users it can sometimes be difficult to come up with a new look for their device as they might find the abundance of choice to be simply overwhelming and a bit intimidating.
It also takes a bit of effort to get through multiple forums, reviews and hit that perfect launcher or the best suitable keyboard for your phone. Now, that's where Google in an attempt to help its users has introduced a new online tool called #myAndroid Taste Test, on its official Android website.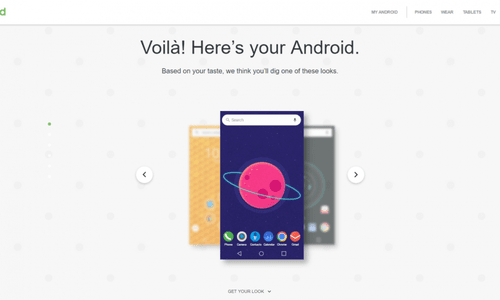 ​
The Android Taste Test, as the name suggests is basically a quiz comprising of 22 questions. Each question contains two or four options in the form of images. They are designed in a way to better understand the user, their tastes, and needs. Google poses the questions in a rapid fire manner so as to derive honest impulsive replies from its users and depending on the replies it presents a series of suggestions for each aspect of their home screen. The questions range from whether you like vibrant colors or muted ones, patterned or cluttered wallpapers, illustrations or real photos, modern or vintage to Hot dogs or Legs, Maximalism or minimalism, geometric or organic textures, etc. After the input, Google generates a suggestion consisting of wallpaper app, launcher app, icon pack, a widget and even a keyboard that it thinks will fit you best, all accompanied with a download link to Google Play Store.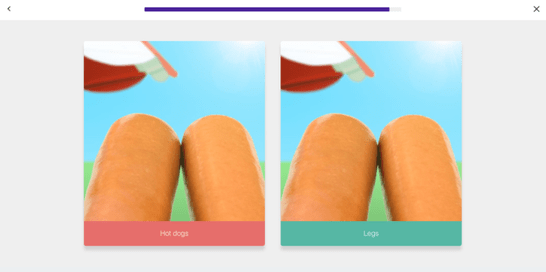 ​
Even with this new #myAndroid Taste Test tool, the entire process of Android UI customization is still a manual one and not a tap and done affair. The user still has to download and go through each app to find out whether it fulfills his/her requirements or not. But for Android newbies or even for advanced users, it is still a useful utility as they might discover something new. In case you're unsatisfied with the results of the test, you are allowed to repeat it as many times as you want till you land on that perfect Android look for your device.
You can try the #myAndroid Taste Test by heading over to the
Android website
.
Source:
Android
|
The Technews
Posted in:
#Gadgets