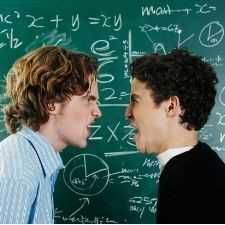 Debate Masters
Interesting and knowledge enhancing debates on almost every topic. Join in, and speak your heart out!
312 Members
Join this group to post and comment.
Data Analytics course Vs. core courses like Embedded or VLSI
I'm confused whether to opt for data analytics course vs core courses like embedded or VLSI. 
Praveen, you haven't shared the source of your confusion with us. The course you should opt for must be relevant to what kind of career you wish to pursue in future. 
I'd recommend looking at the course contents of all the potential courses you wish to apply for and the find out which one looks interesting and promising to you. There are ample job opportunities in all the domains you've short-listed, so it won't really matter which specific course you take. 
@Praveen‍, As Kaustubh mention you should opt for the field which you think you can do good or you have more interest.
Compare to Embedded and VLSI are something that you can start yourself by having some Dev Kits and learning so give them a try and see if you are comfortable then go ahead else see which one you are more comfortable and more confident about the future upcoming new learning things !
@Praveen‍ ‍I am currently doing a course on Data Science and Big Data I have 11 years of experience in QA but out of my interest I am learning this currently.
So pursue your interest! The journey will be really exciting!