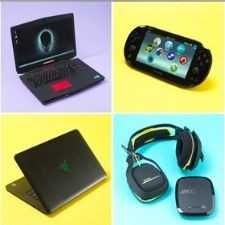 Gadget Geeks
Discuss all electronic gadgets - ask questions, doubts, troubleshooting tips et al. to fellow gadget geeks.
645 Members
Join this group to post and comment.
Curiosity Survives "Seven Minutes of Terror", Sends First Images After Mars Landing
The image below brings a smile not only to the people at NASA but to the entire world. The whole world had sets their sight on Curiosity that made the conversion from a spacecraft to an aircraft, a procedure which was termed as "Seven Minutes of Terror" shortly after 10:30pm Pacific Time today. After the rover landed, the scientists at NASA's Jet Propulsion Laboratory in Pasadena, California cheered in unison when the first photo arrived. Following image shows the front and back photos snapped by the Curiosity rover on the surface of Mars.
When the rover hit the surface as it landed near the Gale crater present in Mars's southern atmosphere no one knew about its condition and this image was eagerly awaited which would be the proof of whether the rover was working or not.  This 350 million miles journey has cost the US government 2.5 billion dollars. And although NASA had already sent probes to the Mars, this mission has completely overshadowed the previous ones in terms of size and complexity. Curiosity weighs one-ton, has a six wheel drive and is powered by a nuclear engine. As soon as the Mission Control gives the green signal, this rover will start its two year journey to search whether Mars is capable of nurturing life or not. Till then, all of us wait with patience.
Source:
Times Of India
 Image Source:
Geek.com