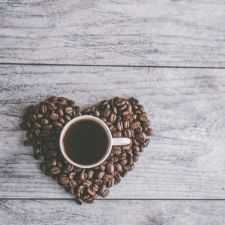 Coffee Room
Discuss anything here - everything that you wish to discuss with fellow engineers.
12940 Members
Join this group to post and comment.
Continued: Learn Japanese for free (PART-II)
Once, we are thorough with the Hiragana script,
We can proceed towards the next level and get acquainted with The Katakana Script.
As mentioned earlier, this script is used for reading or writing the English or Foreign words.
For example:
Coffee is called Kohi & written as
コ ヒ
OR
America is called as Aamerika & written as
アメリカ
Image Credits: stockkanji.com

Note:
It's important to write the strokes of each Hiragana or Katakana letter properly.
Because sometimes there can be a confusion between letters such as :
shi (
シ
) and tsu (
ツ
)
One more interesting thing to note is that most proper nouns get changed in Japanese.
So, once in Japan, there is a great chance our name won't get pronounced properly. 😔
Never mind, Happy Learning! 😁
___________________________________________________
Ankita
My Blog Junkyard
durga ==

I dont see a 'du' sound 😔
may be they speak Durga in Different manner...
like America is called as Aamerika
Sorry. My mistake :
Here is the complete chart :
I am not at all sure, But may be.... Durga is written as :
ドル
ガ
------------------
- Ankita 😛
My Blog Junkyard




hmm that looks like do -ru -ga 😁 I am still ok with that!
thanks!