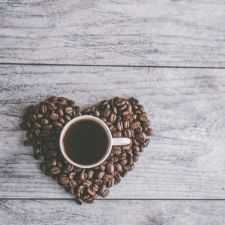 Coffee Room
Discuss anything here - everything that you wish to discuss with fellow engineers.
12915 Members
Join this group to post and comment.
Computer Casing Modifications
Hey CEans! I'm pretty sure there are many of you who love to modify their computer casings. Would love to see pics of them if possible!

I plan to create a casing entirely from scratch (part of my EXRRIG project).. but thats after I get a Mini-ATX one as a reference. I realized that there are some safety guidelines on proper tolerances as well as ESD shielding for safe operation of the components inside.

The aim of my casing is to reduce internal temperatures by dissipating heat as quick as possible, yet maintaining low costs, mass and complexity.

Looking at the present design of the ATX form factor:

1. Is there a way we can design a better shape?
2. What other materials can we use?
3. What is the best positions to place the air intake and fans?

Wood, despite it being cheap and very easy to fabricate with, would easily trap the heat and is quite heavy.

The concept I was thinking on is based on heat conductivity of metal and optimal airflow design. Metal heatsinks are the obvious examples of this, but having metal pipes going around would make the design quite complex (and possibily heavy). Too much fans can increase noise too.

Common knowledge in computer cases states that air would flow from the bottom of the front side, and exit at the top end at the back. Would it make sense to have air flowing in from all sides of the bottom then? What about putting a fan right at the top side of the casing?

Hope to see some fruitful discussions here 😀
*bump*

Haha, so much for "fruitful" discussions. Where are the computer enthusiasts?

Anyway, I am going to order some Perspex (aka Acrylic) material for my next computer build.
?
a porous material? with very minute pores or holes to dissipate heat off?
Ah, maybe.. as long as hot air can exit and block dust from going inside, that could be possible. Something like the vacuum/airconditioning filter?