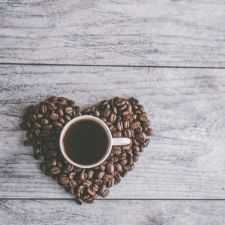 Coffee Room
Discuss anything here - everything that you wish to discuss with fellow engineers.
12915 Members
Join this group to post and comment.
Cardiocare
Project Abstract / Summary
:
CARDIOCARE
INTRODUCTION:
People can face many challenges to survival such as underdeveloped immune system and immature lung development putting them at extreme uncertainty. Our scenario is based on data analysis and predictive solution that monitors patients through existing data sets for hidden patterns of both the predictable and preventable crisis that can be used to detect life threatening diseases.
NEED FOR CARDIOCARE:
Our project cardiocare reduces the need for doctors to be available all the time since the sensor will indicate the warning sign in case of any abnormalities.
The data can be monitor in our device in no time which alters the conventional method of storing the data manually.
It predicts the diseases in early stages.
CARDIOCARE USING ZIGBEE:
ZigBee is a sensor (protocal) is used in our project to sense the diseases from the patient's body. In Cardiocare, there are four parameters such as HEART RATE, BLOOD PRESSURE, BODY TEMPERATURE AND ECG which will be sensed by zigbee. The Zigbee protocal acts as an interfacing unit which senses those four parameters from the patient's body and sends an alert to the device if there is any abnormalities detected in patient's body.
WHY ZIGBEE?
Zigbee is high-level communication protocal used to create personal area network with small, low power digital radios.
Zigbee is simple and less expensive than other wireless personal area networks such as bluetooth, wifi etc.
ARCHITECTURE DIAGRAM AND IMPLEMENTATION:
Our implementation will be showed in this below link.
CONCLUSION:
Here we attach a copy obtained from JIPMER telling that our project can be implemented.
As students, we would like to conclude that we have taken a steps forward to save the life of the people to a great extent. Life is very precious and hence we should take care of our health.
Why did you choose to work on this project topic
: In today's world people are suffering from many diseases. Our project CARDIOCARE will help in predicting and analyzing the diseases, so that the diseases can be predicted at earlier stages. The main reason why we picked this project is to analyse the patient's body and predict the disease.
IMPORTANCE:Health is important in everyone's life and that is the importance of project. We should take care of the body as it is the only place to live in.
FUTURE SCOPE: In future, our project CARDIOCARE can be implemented in ambulance and can made more portable.
Project Highlights
: Our project deserves to win this contest because its our "INNOVATION". As being engineer, we have concerned to the field of medicine. Doctors are there to treat the patient and we are here to give a helping hand for the doctors to predict the diseases and treat the patient. As being students, our proposal will bring a great impact to the field of medicine. Its our innovation and hence we deserve to win this prestigious competition.
Project Category
: Electrical / Electronics / Communication
------------------------------------------------------
Institute/College Name
: Sri Manakula Vinyagar Engineering College
City
: Puducherry
State
: Puducherry
Participating Team From
: Third Year