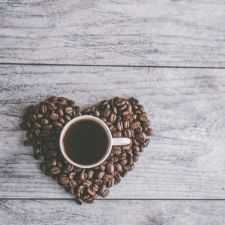 Coffee Room
Discuss anything here - everything that you wish to discuss with fellow engineers.
12914 Members
Join this group to post and comment.
Blackle
Blackle is nothing but a black version of google.
https://www.blackle.com/
A few months ago, a post titled Black Google Would Save 750 Megawatt-hours a Year. The post lays out the following train of thought. "An all white web page uses about 74 watts to display, while an all black page uses only 59 watts." Google, which has a white background and gets about "200 million queries a day" could reduce global energy use by 750 Megawatt-hours a year by simply changing the color of its homepage to black.
*In response to this post a black version of Google emerged called **Blackle.com* *. According to Blackle's homepage at publication time, 4,408.917 Watt hours have been saved. But how does the search measure up? Very well indeed. Give it a whirl yourself and start saving energy one search at a time.
(how about we guys implement the same idea..ha ha ha)
Well, how many of us really use blackle instead of Google? Anyway, I'm still wondering if Blackle's concept is so nice, why is Google not shifting from #FFFFFF to #000000
Its not really visually stimulating, haha. I like the concept though. Any enviroment-saving scheme is always good!

Along the lines of what friendster is saying, maybe we can have different skin options for CE 😀
but is there any facility on CE to change skin/theme of CE for users?
We had. Maybe will have in future. But there's no such facility right now.
Regardless, this is a kick ass theme 😉
There are around 25 different versions of "black google" online. The best one I've found is

www.cleanblack.com

. Cleanblack is the only version that allows you to change the text colors of the google search results. Try it yourself by going to

www.cleanblack.com/theme/