Home

>

Apps

>

Groups

>
August Connect To Access Homes Remotely - Launched At CES 2015
Question asked by Jason Estibeiro in #Coffee Room on Jan 8, 2015
How often does it happen that you can't seem to remember whether or not you locked your home while leaving? That's right. More often than not, you can remember. But August, the home computerisation company that established itself in the market with the Smart Lock, has come up with a simple solution to this problem. A company named August has introduced August Connect, the next step in home automation and Smart Locking. The August Smart Lock was introduced in October and since then it has become increasingly popular. The user had to just pair their phones with the lock using the app via Bluetooth and they were good to go. But the Bluetooth usage had a major downside-the person had to be in the range of the lock to open/shut it. August too realized it and have come up with a solution within just three months.
August Connect is a new hardware in the Smart Lock that provides it internet connection and hence allows remote access to homes and other smart devices. Here is how it will actually work. August Connect is more or less a Wi-Fi bridge for the Smart Lock. The hardware can be plugged inside any power outlet near the Lock and it can simply access the home wireless network and thus the internet. The user can connect to their locks from virtually anywhere through Internet via the August mobile app present both on iOS and Android.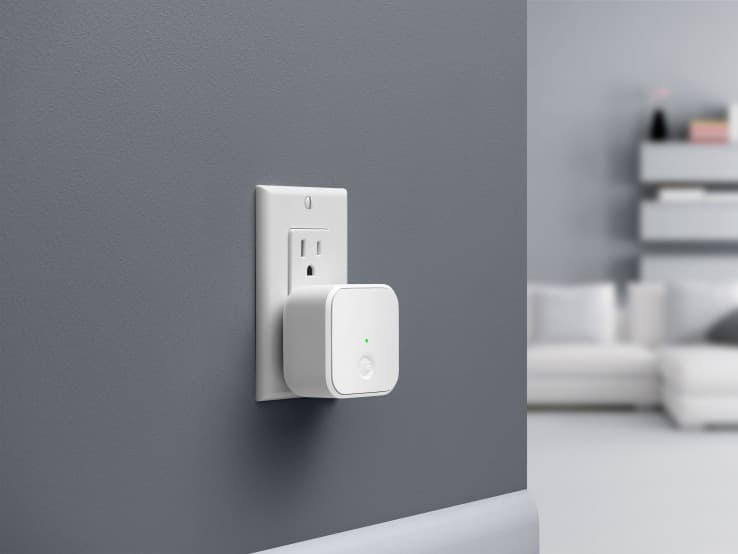 ​
Evidently, this remote access will have many advantages. The user can remotely check the status of their locks and change it if required. They can allow the guests to enter the homes even when they are not at home. Similarly, any other person like the maid, contractors etc. can be buzzed in easily and the notifications of the lock activity throughout the house can be received real time. Jason Johnson, the CEO and co-founder of August said in the press release that August Connect is their attempt to deliver new experiences to the users along with providing a secure and intelligent access to their homes.
Besides August Connect, August also announced that they are releasing their private API. This means that Smart Lock can work along with other third parties and users can customize their home entry and exit events with other devices. August has already taken a step towards it and announced its association with Nest Learning Thermostat. It would mean that the thermostat will adjust the temperatures according to whether the user is leaving or entering the house. August Connect is all set and ready to hit the homes. It is up for pre-order at August.com for $50, the delivery of which can be expected in mid-February.
Source:
August
| Via:
TechCrunch
Posted in:
#Coffee Room