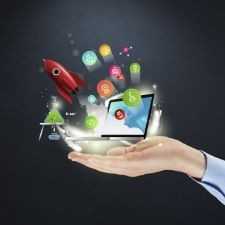 Startups & Business
Global Startup Community: Entrepreneurship is hard - Let's help each other succeed in business.
563 Members
Join this group to post and comment.
Are coworking spaces useful and profitable for startups?
One of the biggest trend in the startup ecosystem, next only to the growth of startups in India is the rise of coworking spaces. Educational institutes and Government bodies apart from the private organisations are creating their own co-working spaces. For the uninitiated, coworking spaces are desk-to-desk renting schemes such that as many as 20 or 50 or 100 startups work together in a single office.

What do you think are the benefits of a coworking space? Do they prove to be useful for a startup to grow and thrive or are startups better off running from living rooms, basements, garages of the world?
It is good if the next coworker guards while you're sleeping.
Hey
You have asked a very crucial question which should be catered to while starting up. I would like to share how I have traversed in my startup journey and how connecting with entrepreneurs and like minded took care of its own. I was in Delhi during one of my ventures and I faced a similar difficulty. The solution was simple and right in front of me. I joined a
coworking space delhi
. It was one of the most exhilarating experience of my life. Not only did I get to network and connect with like minded entrepreneurs, I got to experience the various events related to recreational and work related. The coworking space I worked in also boasted of a mentorship programme which saw eminent personalities of the industry coming on a regular basis for mentoring and guiding the aspiring entrepreneurs. I would strongly suggest you to join a coworking space to extend your network and enjoy the cultural diversity of startups under one roof. One more suggestion I would give is to go for
meetups
. Meetups happen across the globe and their prime motive is to connect like minded individuals. I have been to multiple meetups and still do. It is one of the best opportunities there is to connect with people in your niche. All the best. Take care.
In my experience, the biggest advantage of co-working spaces are the community & networking. This is the most reliable way to work together and grow. The coworking space is quite hot currently and many coworking companies in India are coming up. Instaoffice, wework, regus, bhive etc. At topcoworks you can find and review coworking spaces in India.
Hey
As your question is specific, Are Coworking Space useful and profitable for startups ?
I will say main 3 points
You will Build your Network.
When you are in a place like Coworking Space Mumbaiyou can be surrounded with a similar mind people who are just goal driven and passionate as you are. More chances of finding someone can pop you ideas, who knows may be you can make him as a partner or an investor with experience.
You wont go out of Money.
These serviced offices are more economical when compared to renting an entire office with manpower for your day to day operations. Most of the coworking spaces will give you access to basic amenities like Centralized Air Conditioning, Coffee&Tea, 24/7 Access, Lockers, Managed Receptionists and many more.
You will have access to all Talented people.
Shared offices will give you handy of all kind of talented people for different industries and sectors. You might have a problem regarding your business, who knows the one who can give you solution might sit just in front of you. So you have advantage of sharing skills which will be beneficial to your startup. 
Thank you so much for the opportunity.
All the Best.
-Shiva Elluru
Hey Ankita,
Companies like Apple, Google, Amazon etc. have started in Garages but this may not work with current generation startups. 
Coworking Spaces does really work for startups or freelancers. Even SMEs are going for coworking spaces because of the varied advantages it is offering. One can save a lot of time, money and resource if opting for a coworking space.
I personally am a freelancer and it worked for me. I worked out of a coworking space in Bangalore provided by ikeva. I liked the ambiance, facilities and sometimes they conduct activities for refreshing. For freelancers or startups, activities could help in connecting with other workers. Who knows they might become a partner in our company.
Concluding, coworking spaces are profitable for Startups in many ways.