From the Archives
Archived discussions on CrazyEngineers
@Ankita Katdare • 15 Aug, 2015
The Indian comedy group AIB is more serious than ever. Earlier this year, the four team members of AIB posted a video informing its viewers about NetNeutrality and what the citizens of India can do about is. Their efforts collectively with the entire internet pitching in, lead to the awareness spreading like wildfire and about 1 million people sent their emails to TRAI expressing their opinion on the issue. This time around, as the discussion has moved to the Indian's Government's official website mygov.in, where suggestions and comments of Indians are being gathered, AIB created another video to reach out to thousands by talking about the after-effects of what happened back then. Through the video Gursimran Khamba, Tanmay Bhat, Rohan Joshi and Ashish Shakya appeal all of their viewers to take a stand and put their opinions on the mygov.in website before the end of 15th August (India's Independence Day) i.e today.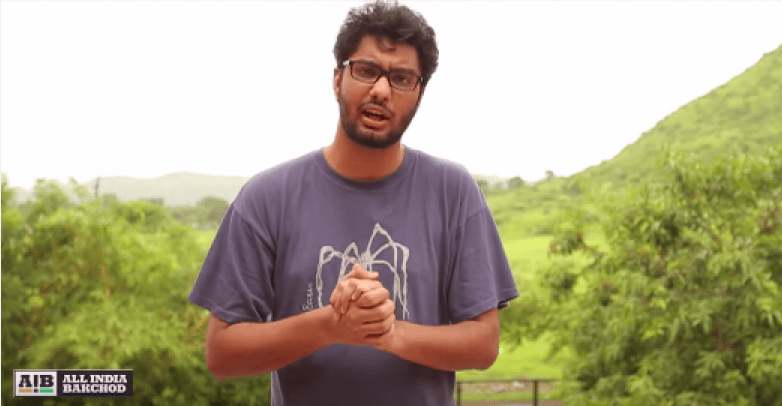 ​
In last two days, the video has received close to 1,90,000 views. There's a lot of information shared in the video that you can check out (video attached below. And if you prefer reading over watching, here's a summary of the key takeaways from the video -
What happened to those 1 million emails you sent?
TRAI released them all on its official website which led to a lot of spam for innocent citizens. (The list was taken down quickly, but the harm was done.) After people started logging their views, TRAI started sending SMSes that read: "COAI supports # SabKaInternet. I believe that I should have the right to choose what I want to access on the internet. To support, give a missed call."
That message made receivers feel that it is pro NetNeutrality and therefore started giving miss calls thinking their plea has been heard. However, that's completely wrong. All that the message does is use fancy words to trick you into believing that the Government has taken your suggestions into account
So, what are Telecom companies and Facebook really doing?
Telecom Operators and platforms like Facebook now say that they support NetNeutrality. However, what they really are doing is change the definition of NetNeutrality. They're trying to define NetNeutrality as everyone being able to access the Internet. Whereas the truth is, actual NetNeutrality means -
Anyone being able to access EVERYTHING on the Internet.
Telecom companies are using products like Airtel Zero to push the concept of 'Zero Rating'.
What is 'Zero Rating'?
It is basically a way for Telcos to give you access to certain services and apps for free, just because the companies have partnered with Telcos. This means that users having access to such apps will be able to access them with ZERO data charges. If however you try to access some other app, the app will say 'extra data charges applicable'. Over the time, users would prefer apps that have free access and abandon the other paid apps. This means those companies that can not pay the Telcos for giving free access to their app to its users will suffer.
Facebook is doing something similar with 'Internet.org'. While they aren't charging people money to sign on and become partners, what they are doing is creating a walled garden of select apps and services that people can access for free. But if you try to leave this garden and go to the rest of the Internet, you'd get charged. Facebook isn't trying to protect your rights. Facebook is just trying to make sure that there will never be another Facebook again.
What is DoT up to?
The Department of Telecommunication (DoT) wants to start licensing for VoIP apps. What this means is that they want guys like WhatsApp, Skype, Viber to buy licenses for the call services that they offer over the Internet. Now if WhatsApp has to pay for expensive licenses, you will have to pay WhatsApp for domestic calls. That money is going to come right out of your pocket.
So, what can you do?
Government has now made it mandatory that those who want to leave a comment have to register and create an account on the mygov.in website. AIB appeals everyone to remind the government that we still care about real net neutrality. They say, "We need to hold the DoT accountable for internet freedom."
The Government is open to suggestions and that is a great sign. We keep talking about participatory democracy, and this is your chance to participate.
>> REGISTER at MyGov.in and SEND the Government your comments.
Here's the official link:
https://mygov.in/group-issue/give-y...ons-recommendations-committee-net-neutrality/
The important reason for doing this is that - The government still has't finalised the policy & your comments could help them shape policy. They are accepting these suggestions and comments only till 15th of August.
What comments/suggestion can you write?

Tell government that -
1. You do not want Telcos controlling what you access on the internet.
2. They cannot charge differently for different websites and apps.
3. We want to be able to access anything, at any time, without having to pay more for it separately.
Again, here's the official link:
https://mygov.in/group-issue/give-y...ons-recommendations-committee-net-neutrality/
Share this article and the video below with anyone and everyone you know who thinks & cares about real NetNeutality. Happy Independence Day, everyone!
@Kaustubh Katdare • 15 Aug, 2015
Last time I sent an email to the DoT and they released all of the email IDs. 😐
@Ankita Katdare • 15 Aug, 2015
Kaustubh Katdare

Last time I sent an email to the DoT and they released all of the email IDs. 😐
Yes. Therefore, this time it's safer. Your comments are going to be out in the open - It's a public forum at MyGov.in website. I just checked the website and found that over 33,000 comments have been logged and there's a new one coming every 5 seconds. Looks like, the mass appeal worked!
@Devarshi Mishra • 15 Aug, 2015 • 2 likes
Friends, today is the LAST DAY to fight for Net Neutrality, our internet freedom.
You have to do the following to make your voice count:
• Log on to mygov.in and follow the simple registration process.
• Go to
https://mygov.in/group-issue/give-y...ons-recommendations-committee-net-neutrality/
• Paste the following comment if you agree with me:
1. Net Neutrality MUST NOT be defined by telecom companies
2. All kinds of internet traffic MUST be charged EQUALLY
3. We MUST to be able to access anything, at any time, without having to pay more for ANYTHING extra.
4. There MUST NOT be any specific or group of websites charged at different rates (whether higher, lower or free)
5. There MUST NOT be any licensing for Whatsapp, Viber or any other apps.
6. All kind of internet traffic MUST be given EQUAL PRIORITY and EQUAL BANDWIDTH.
You may comment anything else if you feel otherwise, but please make your voice count.
Make this independence day count.
@Satya Swaroop Dash • 15 Aug, 2015
This is really crazy. Even after an overwhelming feedback from the people of this country the government decided to go ahead with a crazy provision that does not even exist in any country in the world. Here is the point that the government is forgetting that even if it starts charging for VoIP calls on certain apps, there are other apps and services which can easily thwart these laws happily. One of the facts that have become clear in this whole fiasco is that the government still favours the companies instead of people. It's no coincidence that the COAI started the [HASHTAG]#NoCallDrops[/HASHTAG] campaign to shroud the [HASHTAG]#NetNeutrality[/HASHTAG] debate.
PS: Submitted my views on the MyGov website with ease.
@Ankita Katdare • 16 Aug, 2015
I just checked that there are around 56,000+ comments and suggestions on the mygov.in portal and from the look of it all seem to be in favour of true NetNeutrality. And even though the deadline has lapsed, the portal is still accepting comments. If you haven't yet, you can go ahead and post your views even today.
Also, thank you all for sharing this piece on your social media. 👍
@Ankita Katdare • 25 Dec, 2015
Just posting the update here from AIB -
Related Posts
Archives
What is the full form of google? It seems that there is a lot of confusion about whether Google has a full form or it's just a name that was...
Archives
@Ankush Sharma · Apr 15, 2013
hello, when i was working in my lab, i found that water quenched material is more hard then oil quenched material. so can anyone please tell me that why water...
Archives
@sweet_honey · Oct 26, 2012
Since the campus preparations are going on so this question is very popular among all. I thought to share it here with all. So describe yourself in one word.. (May...
Archives
hi sir i want to organise some intersting and new events in my college technical event which was going to held on feb so please give me some ideas about...
Archives
@Shiyam Sundhar.N · Sep 16, 2012
Hi guys, Can you send list of electrical business with low initial capital?