Home

>

Apps

>

Groups

>
YERKA Bike Is The One You Can't Steal, Because It Breaks If You Do
Question asked by Kaustubh Katdare in #Coffee Room on Aug 5, 2015
What do engineers do when they get pissed off seeing their bicycles getting stolen? They design a bike that is world's most secure; because no one can steal it. The YERKA Bike is a creation of Cristobal Cabello, Andres Roi and Juan Monsalve; and the approach these guys have taken for the design is quite innovative. If you 'lock' the bike to a pole - the thief will have to break the main frame of the bike; which leaves the bike useless. If the thief breaks the pole itself, he won't be able to ride the bike and of course the wheels can't be stolen either because they use special anti-theft nuts for security.
The creators of YERKA say that over 15 million bikes are stolen every year. The only solution was to design a bike that was itself a lock; so if you break the lock - you break the bike. The bike looks like any other normal bike. In order to secure the bike to a pole, you will have to dismantle the chassis (very easy to do) and then secure it to the pole. The approach eliminates the need of any other accessory to secure your bike.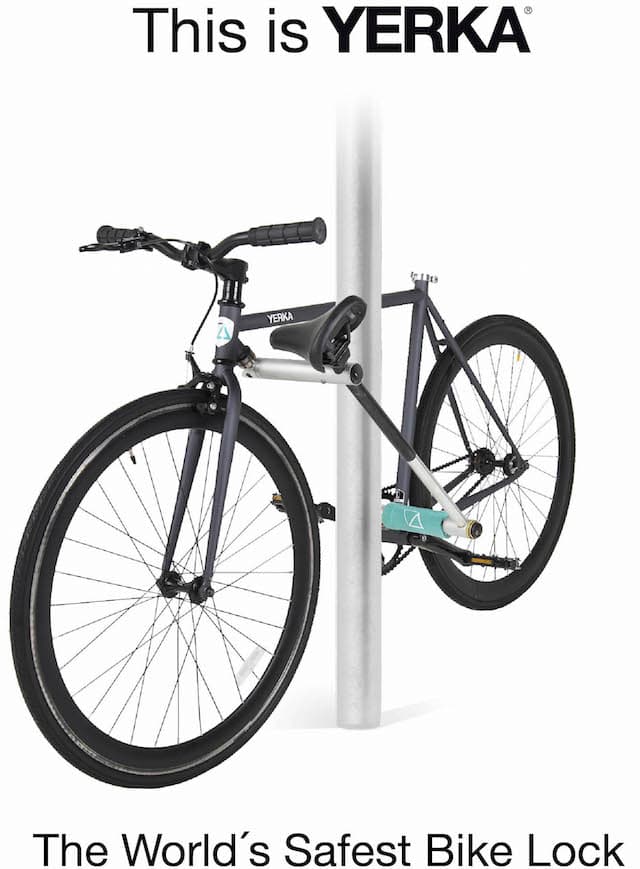 ​
The key design feature of this bike is the main frame. It employes a 12mm hardened steel shackle, reinforced collar over the keyway and disc-style cylinder. The wheels are secured with the help of anti-theft nuts that require a special key that only you will have. The creators promise that it will take you only about 10 seconds to lock this bike and unlocking is easy too.
YERKA team is currently in the process of developing a bluetooth based locking/unlocking system for the bike and have already ran a successful campaign on
Indigogo
. With all the funds in their hands, the bike is expected to get delivered to the funders by November 2015.
Do let us know your thoughts about the design.
Posted in:
#Coffee Room
This is the era of Bluetooth and mobile application. I am sure addition of that feature is turn key to make this project successful.
This is brilliant.. I would like to have one.
Can't wait to have the founders on CrazyEngineers. 👍 Great work. Superb innovation.
as in Indian condition, rarely people like to use bicycles. But this particular project can helpful for GoGreen Sharing bicycle projects. and in addition of lock sensor or Bluetooth It can be great for Log In-out plus unbeatable safety.