Xiaomi's upcoming Mi 7 may come with wireless charging, face detection and much more
The Chinese smartphone company, Xiaomi will launch its much-awaited flagship smartphone, Mi-7 in the middle of this year. Since last month there have been rumors floating on the internet about the smartphone's features and design. The most important of all the features of Mi-7 confirmed so far is its integrated charging unit, which would be able to charge wirelessly.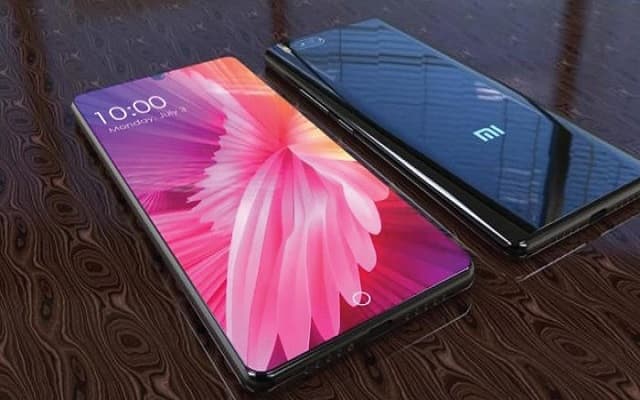 ​
Xiaomi took to its official WeChat channel to confirm the wireless charging feature of Mi-7 among many other things. The Chinese Electronics giant is partnering with "Integrated Device Technology" (IDT), a US-based tech firm, for the wireless charging module being used in the smartphone. It may be noted that IDT makes a variety of products ranging from a 3-watt unidirectional model to a 15-watt bi-directional one. The company however is opting for secrecy about the model it is using in Mi-7. The model used will ultimately determine the
charging
time of the phone.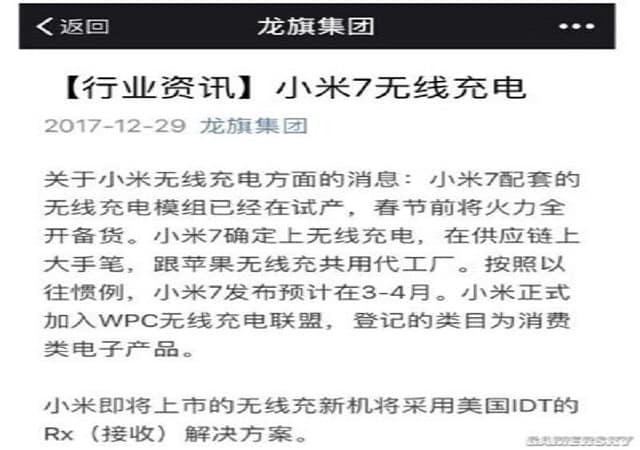 ​
Apart from wireless charging, the phone will come with a Qualcomm Snapdragon 845 processor with a staggering 6 GB of RAM. It would also feature a big 6.01-inch OLED screen with 18:9 display aspect ratio. It is also believed to have a fingerprint sensor at the back, as against the earlier rumors of an under-screen hand scanner.

Yet this is not all of it. It is expected to come with a 3-D mapping face unlocking feature which is same as the Apple's iPhone X. The smartphone will have a dual 16 MP rear camera setup and to power all these amazing features, it will house a 3,350 mAh battery. The smartphone is expected to cost 2,699 Yaun (approx. 26,400 INR). Hope that the device is launched soon so that users can check for themselves how the smartphone actually fares.

Source: AndroidHeadlines
Be the first one to reply
Only logged in users can reply.