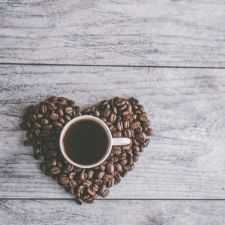 Coffee Room
Discuss anything here - everything that you wish to discuss with fellow engineers.
12890 Members
Join this group to post and comment.
Will Indian Government link immovable assets to AADHAR?
So, I read that the next bold move from the Indian Government towards eradicating corruption is going to be about linking the immovable assets (land, house) to owner's AADHAR. If it happens for real, it will be the boldest move from the government after demonetisation. I'm aware that the Government has denied any such report or pending move; but that doesn't mean they won't do it.

In India, most of the corrupt government officials have invested all their black money into immovable assets, mostly flats, plots and farm-lands. If the government indeed makes it mandatory to link the property to AADHAR, it will immediately expose people who've acquired more property than they legally could. Government can then seize such properties and make huge money by auctioning it. It's also estimated that because the corrupt people would try to sell their their 'extra' properties, the prices of flats and houses will come down drastically; allowing people to buy these using legal money.

Do you think the Government will take this bold step? What would be consequences of it?
May happen. I got a message from Airtel telling me that I should link my Aadhar with my account.
My Konkani friend's dad used to quote various Konkani sayings suitable to each occasion. One was:"Slowly slowly catch the monkey".
Would be useful. It may start a fake aadhar card generation industry to transfer the assets to.
A.V.Ramani

It may start a fake aadhar card generation industry to transfer the assets to.
Not sure how'd that work. There has to be biometric authentication before linking and IMHO that cannot be faked 'easily'.
That is true. Fingerprinting is the bottle neck. Unless the aadhar generation process itself is compromised.