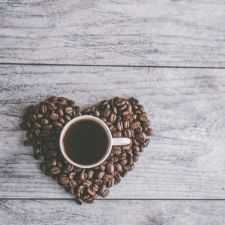 Coffee Room
Discuss anything here - everything that you wish to discuss with fellow engineers.
12920 Members
Join this group to post and comment.
What is the night shift allowance policy in IT companies?
When I first heard from all of my batchmates who went to TCS that they opt for night shifts for the double pay they got, I was shocked. I have to admit, that it was the guys who preferred the night shift initially, because, well the odd timings did not bother them and they were eternal nocturnals since their engineering college days. But later I found that the straight door to door pickup and drop cab services offered by TCS, Wipro, Tech Mahindra, Capgemini, Cognizant and most other IT companies made sure that even most of my girl friends were also opting for night shifts without much hesitance.
In TCS, night shifts are generally called 'C' shifts. From what I last heard, TCS would provide Rs.
360 per night + Rs. 100 for transport allowance, making it Rs. 460 per night.
@Koushal Patel
Hey buddy can you confirm these numbers?
So I hear that the range is anything from Rs. 350 to Rs. 600 depending upon your location and or the company.
PS: Recently I also heard that Amazon offers double pay for working on major Holidays in India (even if in the regular shift) and one of my friend who works there actually never misses working on Holidays and usually compensates for it by taking a holiday or two as per her convenience.
Anyone has any idea how night shift allowance policy is for different IT companies?
I confirm this. I was working for Wipro in 2015. It's mostly for those who work in shifts. While some companies like Huawei will pay extra for over time or working in night, even when there is no shift.

There are mainly three shifts in most of the cases. Morning, afternoon and night shift.

In all the shifts you get some extra money. Night shift will fetch you the most. Also, it comes with an added advantage of cab facility and sometimes food allowances as well.

There is one more type of shift. The general shift 😀. Regular 8 am to 5 pm job.

Shifts are really helpful for freshers. As the initial salary of freshers in these companies is minimal.
I talked to some of my friends who are working in non-regular shifts and this is what they have to say. One of my friends who is in Accenture says there are four shifts including the regular 10am to 8pm shift. While she remained tight-lipped about the exact figures, she said that they are given night shift allowance as well as cab allowance which is capped at certain rupees per km. You can use your own vehicle and get the allowance or you can use they company's cab service to travel to work.

My other friend who works for IBM works in what they call as Australia shift which means he has to report at 5am and the shift ends at 2pm. They are given cabs for reaching the office but they use buses to reach their home. Yet again he remained tight lipped about the exact figures. It seems you can never ask a person his allowance let alone his salary.