Twitter Lite launches globally, partners with Vodafone in India for IPL updates
Twitter is currently witnessing dark times, its share prices are falling and people are leaving the platform due to instances of trolling. Twitter is aware of its problems and has been doing its best to
combat harassment
while trying to appease its users by
removing limitations
to the 140 character limit. Today however Twitter is trying to bring aboard new users who have shied away from the social networking service in the past owing to spotty internet connectivity. Twitter has rolled out Twitter Lite, a new type of Progressive Web App that it created in association with Google. Unlike Facebook Lite which is a standalone app, the Twitter Lite is an app that runs on your mobile browser when you access Twitter though its
mobile site
.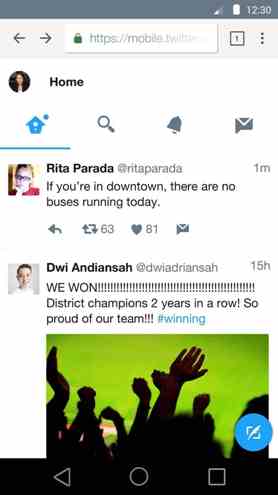 ​
Currently Twitter Lite works on Chrome Version 40 & above, Firefox Version 40 & above, Safari Version 7 & above, Android Browser Version 4.4 and above, Microsoft Edge and Opera. Twitter Lite measures less than 1MB in size and it loads up more quickly than the mobile app. Twitter Lite has automatic background updates which means whenever you visit the mobile site you get the latest app. The Twitter Lite as a data saver feature that lets you switch off images and videos. When the data saver is switched on, images and videos appear blurred and the size is mention below. You can chose to tap on the media to view it. You can add Twitter Lite to the home screen and also opt for push notifications. In case you are witnessing network glitches, you can still read the preloaded news feed on Twitter Lite.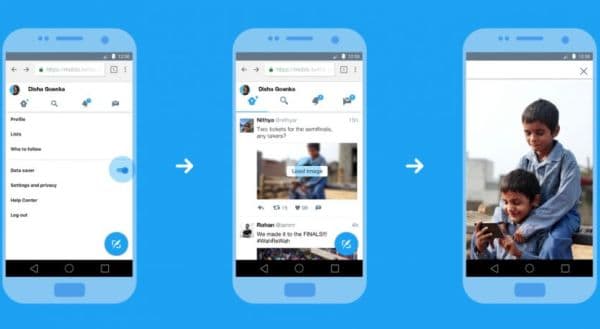 ​
In India, Twitter has tied up with Vodafone to bring IPL updates to the customers of the mobile network. Vodafone customers shall receive an SMS with a link that redirects them to Twitter Lite to witness a curated timeline on Twitter based on live updates from IPL. The Twitter timeline has been created in partnership with content partners like Cricbuzz and ESPNcricinfo.

​
​
Source:
Twitter Blog (1)
,
(2)
,
Twitter Lite
Be the first one to reply
Only logged in users can reply.