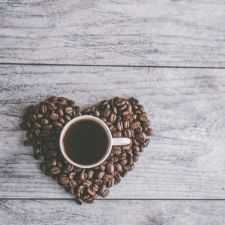 Coffee Room
Discuss anything here - everything that you wish to discuss with fellow engineers.
12774 Members
Join this group to post and comment.
The Revolutionary concept of Blackberry Empathy. Are smart phones getting smarter?
Ever heard of a phone that can sense your mood and emotion? Ever imagined that a phone could gauge the emotions of you with your friends and relatives and form an unbelievable interface with relationship indicators? The smart phones of present day are expert in giving A grade service to the users through various new functionalities with he advent of IOS, Android and WP7.
Well, this can be Blackberry's answer to everything. This great concept, if realized will set the smart phone market on fire due to its unique diamond cut figure with a big AMOLED touch screen. The front screen of the phone remains transparent and when the phone is switched on then it turns opaque.
The contacts are arranged according to the user's relationship with them and an option wheel makes the interaction very easy. The phone is capable of judging a person's emotion via monitoring his heart beat pulse rate etc when he talks to his friends or relatives. This is achieved with the help of a biometric ring. The phone's keypad changes its color depending on the mood of the user.
This masterpiece of a design is created by Kiki and Daniel which is fully aimed at bringing the social networking concept to life. Daniel describes the interface as
"

It is of course touch based and all the user's connections are shown graphically so you can see who is connected to whom. Each contact has an avatar that is encompassed by two colored rings. The inner colored ring shows the contact's previous emotional state, and the outer ring represents the contact's current emotional state. It is important to show the shift in emotions in order to see how an event has affected that contact.

Another important feature that we felt was important was the "Emotional Health Chart". This chart would monitor the user's emotional health through an indefinite period of time. One would be able to see how a certain event, or phone call/ message has affected the user. Obviously, if the chart shows someone is always upset, there would be a problem… If permitted, a user would be able to view other user's charts as well.
A video preview can be seen below
With the incorporation of blood pressure and heart beat reader in a phone and its ability to change itself according to the mood of the user does make this smartphone above all and naturally a much smarter phone.