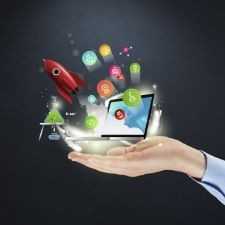 Startups & Business
Global Startup Community: Entrepreneurship is hard - Let's help each other succeed in business.
559 Members
Join this group to post and comment.
Technical Startup Ideas
I am Mechanical graduate looking for a technical startup in hills of Uttarakhand .Can anyone please suggest me what niche could be explored  ?
Are you looking to join a startup or start a new one? What domain are you interested in? Do you have any prior experience of starting a business? 
PS: Describing your requirements / question in detail will help us help you better. 
Sir actually we started a business on arts and crafts but couldn't get the required funding going. Since in India arts and craft are not that valued ,so it's a slow burner .Looking for a own startup that can work in the hills of Uttarakhand. Can be technical or a non technical one.
I think the right place for this question is in https://www.crazyengineers.com/groups/startup-enthusiasts.46/feed/ . Join the group and I'm sure you'll find lot of suggestions.
That said, you will first need to narrow down your domain. There can be 1000s of ideas; and we'll need to find out what are you comfortable with. Also, you will need to inform about the financial readiness. 
In the non-technical one; I'd recommend starting a hang-gliding or para-sailing institute. In the technical one, you could pick any that suits your technical knowledge and prior experience. 
PS: Frankly speaking, you will need to narrow down your domain to a specific one that you are comfortable working in; and then start looking for ideas. You could also share the ideas that you've explored so far and get opinion from others. As I said, join the Startup Enthusiasts group and I'm sure you'll find a lot of good suggestions for your questions in it. Alll the best. 
As @Kaustubh Katdare said above adventure sports like hang-gliding or para-gliding are good options.conducted tours with all terrain vehicles may attract tourists to go to places inaccessible to normal vehicles.
There may be scope for developing a low cost low power hydro-electric generating sets for remote locations with access to flowing water or water at an altitude.
Wind in the hilly area could be used, say to generate electricity. But this is likely to require some investment. Think about the problems that people in the hilly area face and find out solutions. 
Tourism is the most sought after niche in the hills .The local population is not that much so need to connnect to something that can be engaging and at the same can be done within decent investments. The biggest problem faced by hills is unemployment .Since the place is devoid of industries and other sectors .So mass migration of youth take place every year. 
Ramani sir I went through the PDF but couldn't understand the procedure as it is quite ambiguous .
hi sir thanks for the information.