TAL's BRABO, the 'Made in India' robot, is ready for European markets
Tata Motors owned TAL Manufacturing is has received a certification to sell its fully 'Made in India' robot named 'BRABO' in the European markets. The BRABO robot was demonstrated at the 'Make in India' week a couple of months ago. The certification approves the BRABO as compliant with European health, environmental and safety standards. TAL will now be able to find customers in European markets and export the robot from India.
TAL says that with its vast experience in providing automation solutions in the mechatronics domain, the BRABO robot has been designed and engineered to help MSME in India. The robot has three models that cater to different payloads - 2kg, 5kg and 10kg. The robot can be programmed to execute different functions - right from raw material handling till packaging of the finished products. In addition, it can be configured to operate 24/7 in variety of situation and conditions.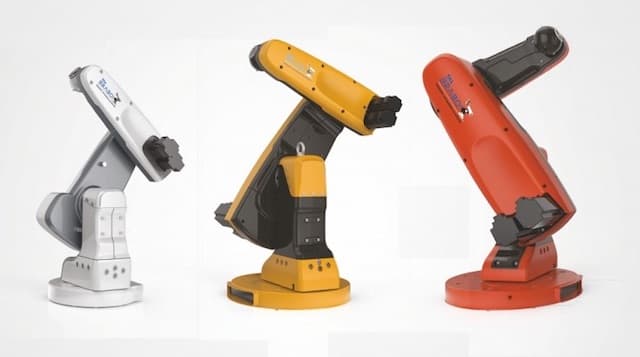 ​
The BRABO has five axes and operates on a single phase power supply of 230V. The model for 10Kg payload can reach up to 750 - 850 mm and is equipped with latest grippers, sensors and mounting tools.
The chief operating officer at TAL, Mr. Amit Bhingurde says that the latest European certification, TAL has raised the benchmark of delivering solutions to global manufacturing businesses. He further adds that BRABO is cost effective solution and believes that in coming days, it will become the preferred solution for businesses that are looking to adopt automation.
The BRABO robot was styled at the Tata Elxsi and was designed in house at TAL's Pune facility. Several Indian businesses including Mahindra and Mahindra, CPG Industries, Micromax Systems etc. have successfully deployed BRABO. Check out the video demonstration of BRABO doing stuff -
Source:
ET
Only logged in users can reply.