Home

>

Apps

>

Groups

>
strength required of retaining wall
Question asked by Tracy Moore in #Coffee Room on Oct 29, 2018
I am building a concrete block retaining wall 12m long x 1.4m high to retain a long pond which will be 1.2m deep next to the wall, sloping back 3m to nothing. I need to know whether to strengthen with steel rods etc
Posted in:
#Coffee Room
What sort of soil is below the wall? The wall is like a dam? It will see a water pressure of 1.2 m all the time?
A hand sketch of the cross section across the wall and pond would help.
Timber can last up to 40 years; there's no limit on the life span of a properly installed masonry or concrete wall.I need to know whether to strengthen with steel rods etc
The soil is very solid with shale like rock in it. The pond actually is going to encircle an above-ground swimming pool which will be fully sunken (it is free-standing and designed to be above or below ground). So the pond will wrap around the pool, giving it a more natural appearance. I need a retaining wall to separate it from where the pool is. I have attached some photos. Thank you so much for any help you can give me.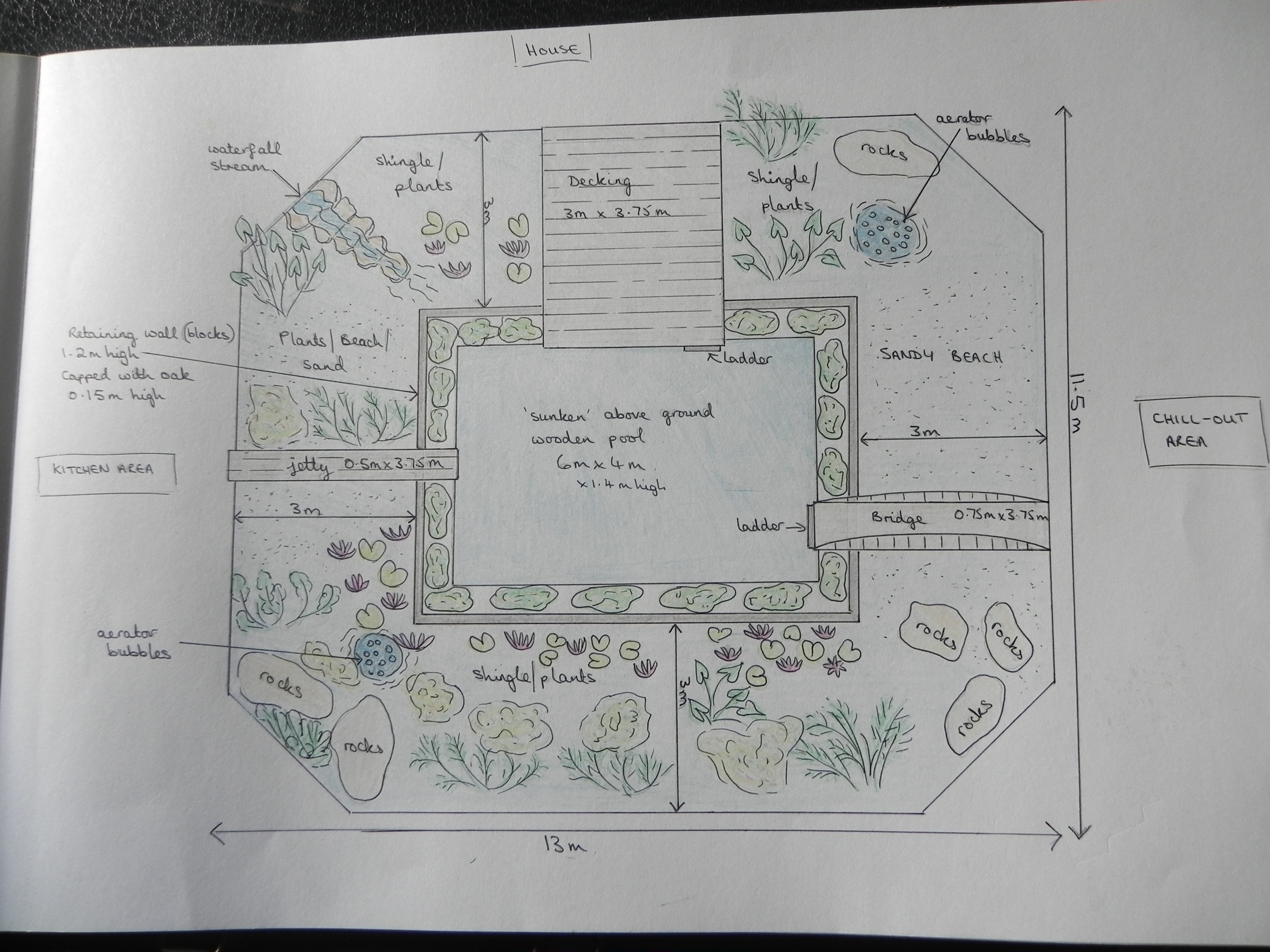 It is almost a water tank with the water outside. It will look beautiful when fully established. Very good concept. People may not want to go inside the house but stay at the pool.
Given the soil with good strength almost any standard concrete wall with waterproofing should work. Maybe a tapering foundation would help.
For such a small height reinforcement may not be needed unless one is looking for a thin wall.
Having said that, I am not a civil engineer. There are many good ones here on CE. They can advise you better.
When ready please put up actual photos at various stages.
All the very best for the activity!