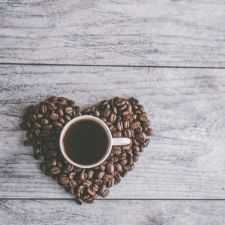 Coffee Room
Discuss anything here - everything that you wish to discuss with fellow engineers.
12839 Members
Join this group to post and comment.
Special Features
Hello to the mate reading the post. As you can see I am Special Features. It was gonna have Edition at the end, but to many characters.

I've enrolled in college to major in Chemical Engineering and have a minor in Electrical (pay the bill til then, you know?). But I'm recently want to dive into Electrical field like building and learning how devices and circuits work. I don't know if its important but for the sake of introductions, I use the electron flow theory. They both seem to work the same, but I'm always going off the negative.

My desire to learn about different devices and circuits started when I needed to build and improvised ball mill (it is curd as hell and fugly). I didn't know that so much thought had to go into it: what material am I using, what's going to be the gringing media, how fast do I need it to rotate (that's where I started looking up how to build stuff), will the grinding media react with the material, will the grinding media or material react with the container used during the process, and so on. I didn't have to worry about all that becuase the motor spun at a rate it would throw the container off the rotor during durability tests. I needed to find a way to control the speed and it's all brought me here (I'm using a dimmer switch to control the motor speed for now. Still need to test it). I've made a design for it and it seems safe to use. Probably not efficant, but safe.

So that's the little bit I can bring to the table for now. I hope I can get a little help to do more and to be able to help others in what ever it is they need help in.

My job is being a Care Giver. Due to issues within the family, Grandmother dropped my uncle and convinced the state to hire me as her Personal Assistant. Sadly, that's how I got my first job. And it my be short-lived becuase the state is trying to cut the program. So, if they do, I won't be able to help her out as I should as her grandson. "but you could go and help her for free, man" Yes I could but I drive Mother's car. She don't like the vehical being used for long distances unless its a good reason behind it. So now, I'm job hunting to save up for my own vehical so I can do what I can for Grandmother.

So now, you know a little bit of my interests and personal parts of my life. Tell me a bit about yourself and it'll be nice to meet you.
Hello
Special Features
, Special welcome to CE. 😀
If you have any query feel free to post in our Engineering Sections.
Hello Special features edition!!! welcome to CE😀
Thanks mates. Pleasure to be here.
Er... Welcome... 😀 Special Features Edition... 😁

At first I got confused if this is gonna be Special Features of CE! 😁
Praveen-Kumar

Er... Welcome... 😀 Special Features Edition... 😁

At first I got confused if this is gonna be Special Features of CE! 😁
Ha haaa! Sorry if I disappointed you.
Special Features

Ha haaa! Sorry if I disappointed you.
No! Not at all! 😀