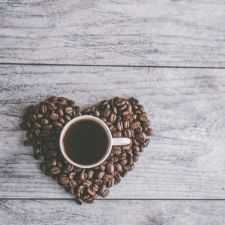 Coffee Room
Discuss anything here - everything that you wish to discuss with fellow engineers.
12893 Members
Join this group to post and comment.
Small Talk with Dr. Michael (Mike) Foley, Executive Director, Bluetooth SIG
I absolutely love the messages these greatest engineers have for us! Dr. Foley says -
Dr. Foley: Keep up the good work and continue to innovate and create - for without us, we'd be living in a pretty boring world
😁😁😁😁
Now, that's a fact!
Very Informative ! & Interesting small talk!
very long but interesting!
nice information 😀

I likes the repsonse for teh questions posed by anusha p.s, smita89
and least i had knwn that Bluetooth caters other markets apart from consumer electronics
nice and very inspiring answre...i know that people now a days cannot start there day without the bluetooth like me...im always have my bluetooth everyday it's very helpful while im driving...even if im in my office im using my laptop to print a document thru bluetooth.
Nice interview! He thought out his answers pretty well, haha.
Excellent interview.

Bluetooth is extensively used these days and the answers look like the answers from a winner 😀
I dunno.. I still feel its better to interface a Zigbee module, rather than a bluetooth one, to a microcontroller 😛
Great interview. Loved it. Thank You CE for providing it to us. 😀
Hey loved to listen so much from him....

manusaluja

Hey loved to listen so much from him....

Your question got answered 😀