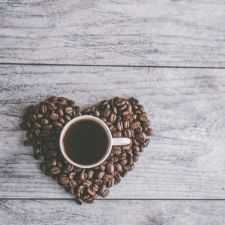 Coffee Room
Discuss anything here - everything that you wish to discuss with fellow engineers.
12893 Members
Join this group to post and comment.
Should we have breadcrumbs (navigation links) below the header throughout the site?
A quick question for all our fellow CEans. Do you think we should include 'breadcrumbs' aka small navigation links on all the pages of the site?
For those who do not know what breadcrumbs are, they are small link-chains that help with navigation. You might have seen them on several sites. Example:-
: Home > Discussions > Latest OR
: Home > Discussions > Technical
: Home > News > Latest
Do you think these links will be very useful? As you may already know, we have opted for a simplest design possible for CE, and would like to keep it that way. 
If several of our fellow CEans think that these links will be super useful for navigation, we'll see how to add them. Else, just skip them.  
I dont think we need to put a lot of links, but with the new design what i feel is the number of people reading the news might have reduced? since initially we used to see it pretty clearly once we login, but now its not the case?
@saandeep‍ - Nope. The number of people reading news typically depends upon whether the news has trended in Google News. The new site isn't focused on 'discussions' and 'news'. Rather both these apps are a part of larger ecosystem that we are building.
Those who want to read news will have  subscription option in near future so that the news will get delivered to their mobile phones (via our upcoming app) or in their inbox. They'll also receive notifications whenever a relevant news is published by our authors.
No single app will have all the focus on new CE. It's the ecosystem of everything that helps engineers. ?