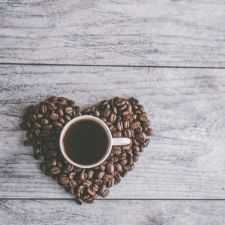 Coffee Room
Discuss anything here - everything that you wish to discuss with fellow engineers.
12889 Members
Join this group to post and comment.
Should the government bring down IIT-JEE Advanced difficulty level?
It looks like the new proposal from the Government is to bring down the difficultly level of IIT-JEE Advance. The proposal has been made to address the issue of lots of seats going vacant. 
This year about 1000 seats are likely to remain vacant because not many could clear the JEE-Advanced. R Subrahmanyam, secretary of higher education said that this year's exam was much beyond students' capabilities. 
I'm wondering if lowering the standard is the right thing to do. What'd be an appropriate solution to this problem? 
There was an announcement four days back that the JEE list was almost doubled at centre's nudge.
http://epaper.newindianexpress.com/c/29647434
Who are we fooling? Calling mediocrity as excellence does not make it so. WE should avoid teaching rote learning in schools and encourage creativity.
@Kaustubh‍ Sir - I think the difficulty level has nothing to do with the number of seats which are currently empty in several IIT's. The officials will always say whatever they want to ( because it is India).  Students who qualify IIT have the following options based on their ranks - 
1. If they have a good rank, they prefer top IIT's like Madras, Bombay, etc. where job opportunities are great, research opportunity is great, or profs. recommendation works so that they can go to the USA, etc. for further studies. 
2. If they have a mid category rank but wants to go to IIT because of the above-mentioned benefits  - they still go to IIT( they end up taking BioTechnology etc. and later go to the USA and build up a great research career).
3. If they have a low rank - they don't go for the less popular courses offered by IIT. Instead, they go for IIST, top NIT's, IISER, BITS Pilani, etc. where career opportunities are great. They can easily complete a dual degree ( B.S + M.S) from these institutes and straightaway fly to the USA, etc. using the profs. recommendation. They can even get absorbed by good companies, etc.  Those who are left behind ( because they don't want to go abroad/ they have family restrictions/ they are happy here), they continue their research and get great research benefits from these popular institutes. 
Even if the officials lower down the JEE qualifying criteria and try to lure students,  that is not going to work. Seats which stay vacant in IIT's include many dual degree programs, ocean engineering, etc. programs which are less popular in the country. They have stayed vacant in the past and will stay vacant in the future as well. No one will ever find a seat vacant in an IIT in their Computer Engineering, or Electrical Engineering Program. 
The proposal from the government authority to reduce the difficulty level for IIT-JEE advance, it will be not fair enough to those who are preparing for IIT-JEE exams starting from class 10th. In my opinion, rather than reducing difficulty level, the government has to work on reservation quota. Because of the eligible candidates with good knowledge are required for the nation. For better future of the nation, we have to think about this issue seriously, because the youth is the future of our country.