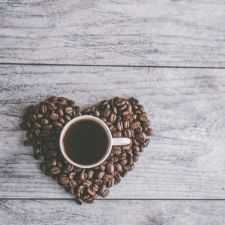 Coffee Room
Discuss anything here - everything that you wish to discuss with fellow engineers.
12915 Members
Join this group to post and comment.
Sherlock holmes
Being a adherent admirer of this fictions master-mind right after reading 'HOUND OF BASKERVILLE" as school suppliemntary, I was amazed in which this movie was pictured.
There are no high-technicalities in movie- That's the beauty in it. Its all mind game.
Sherlock Holmes (Robert Downey jr) solves the case of the a woman 'sacrifising herself' on orders of the balck magic lord - Blackwood(Mark Stong).
Lord Blackwood is sentenced to death , and he resurrects himself after 3 days. in his short interaction with Holmes at prison, he warns Holmes of another 3 suicides. Blackwood is out of his grave, ( though a body still lies in there), and creates panic. How Holmes, with the help of his brother-friend Mr.Watson (Jude Law) solves the case is story. Since it was Dr. Watson who proclaims Blackwood as dead, it becomes even more improtant for the case to be solved as Dr.Watson's reputataion as a doctor is at stake.

Ad mentioned, The beauty of the movie lies, in simplicity ,with no use of modern equipments for investigation and only sheer genuis of Holmes trying to figure out what happened . Its interesting to see how he calculates his blows to opposite person before he hits one.
The distinctness what i felt was in the movie Holmes contnuosly thinks of the case, but I recon he was a man with a mind which can ditatch itself very easily.

Over all, A very nice movie to enjoy. I can rate it a 8/10.
Watching tomorrow. Will rate it then. Trailer was super.
This is a superb movie.............and i think next part will be more awsm
Sherlock Holmes is one of my favorite movies. Robert Downey Jr. is acting great. I also recommend all his movies from the last 5 years.