Home

>

Apps

>

Groups

>
Samsung ZEQ 9000 - The First Tizen Phone?
Question asked by Kaustubh Katdare in #Gadgets on Jan 28, 2014
Samsung ZEQ 9000 could very well be the much awaited phone from Samsung featuring the Tizen operating system. The screenshot of the phone is making rounds on the social media but it's not anything close to the Tizen we've seen so far. If it's indeed the Tizen powered phone, Google should start worrying because Samsung has been very instrumental in deep penetration of Android in the smartphone markets around the world. If Samsung adopts Tizen for their top-end Smartphone lineup; Android will soon have a worthy competitor.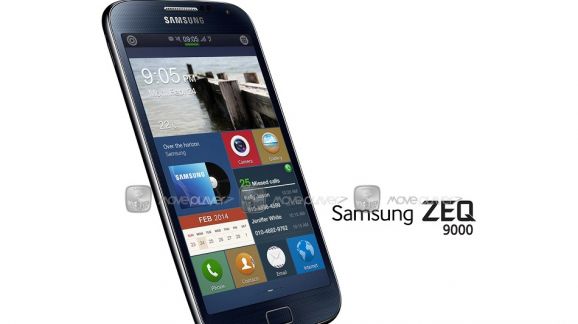 ​
The screenshot was leaked by a Korean publication called 'Moveplayer'. From the looks of it; the phone seems to be inspired by Samsung's Galaxy series of phones. We learn that the phone has 4.8" HD SAMOLED display (720p) and the unit's powered by a 2.3 GHz Snapdragon 800 processor. No other information about the hardware is known yet.
Why call it a Tizen phone? Well, the status bar at the top has some similarities with the earlier screenshots of the Tizen UI that were leaked in the media. We love the way the UI fills up the real estate of the phone; bringing in the best of Windows & Android. We also learn that Samsung's made it easy to run all the existing Android apps on Tizen out of the box or with little code changes. If that's true, Samsung's own app store may soon see a flood of apps.
Fortunately, the mobile world congress (MWC) is just a few days away and it's expected that Samsung will make their grand announcement at MWC. In the mean time, we all wait for teasers! Do let us know your thoughts on Samsung adopting Tizen and ditching Android. Do you think it'll be a major blow to Android's dominance in the smartphone OS markets? All eyes are set on Barcelona.
Posted in:
#Gadgets
Along with the Tizen OS,there are also probabilities of Nokia releasing the so called and highly anticipated Nokia Normandy phone whose screenshots also have been leaked repeatedly....Looking forward to MWC....😀
Totally liked Tizen OS, though expecting YOUM flexible display phones earlier than Tizen.