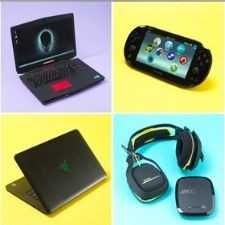 Gadget Geeks
Discuss all electronic gadgets - ask questions, doubts, troubleshooting tips et al. to fellow gadget geeks.
573 Members
Join this group to post and comment.
Safety on Android devices
I am writing here about safety of you personal data on Android devices. I have observed that approx. 80 % of Android users in India(or may be surrounding me) are unaware of importance of their G-Mail id on their smartphones. Mostly new buyers let use shopkeepers ID to login into Play Store and enjoy downloading. They are least bothered or may be totally unaware of how much power is that syncing ur email id in your phone. By default Google services trace and saves your search options, backing up your stuffs like photos videos, and keep record of your locations of places you have visited recently, which definitely they don't know.
Apart from this android is only OS currently which let you access all supporting files of your apps. Like wise your WhatsApp chat file will be back up automatically. But the thing if you left you device in wrong hands for few mins. they can copy your all personal chat on any IM like WhatsApp or Viber etc.
Check this link for recent bug on Android os
https://www.businessinsider.in/An-ob...users-open-to-attack/articleshow/48239771.cms
Well Android is popular and most powerful but without complete Awareness you could be into a trouble.