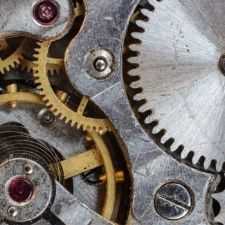 Mechanical
Community of Mechanical Engineers: Get help about everything related to mechanical engineering from fellow mechanical engineers.
808 Members
Join this group to post and comment.
Requirements to get placed in automotive industry?
I am in  BTech 3rd year right now and I want to get a job in the automotive industry . What are the requirements for this ? 
What kind of jobs are available in this industry?
Welcome to CrazyEngineers, @SANDEEP LINGAM CHOWDARY . It's good that you are concerned about your career at the right point in your life. 
Automotive industry offers variety of jobs. The following list isn't comprehensive, but it should give you an overall idea of the kind of jobs available.
Automotive Design Engineer
Responsible for designing automobiles, locomotives and their components. Mostly absorbed by the manufacturing industries.
Automotive Researcher
Responsible for researching various parts, units, instruments, design of next generation of automobiles.
Performance Engineer
Responsible for optimizing the performance of the locomotives - all kinds. It's a research and development oriented profile. 
Prototyping Engineer
Responsible for developing the prototypes of the new generation of vehicles and locomotives needed by the automotive industry. 
Supply-Chain Manager
It's a non-technical job; but requires technical know-how of the automotive industry. Responsible for maintaining the supply chain in the automotive industry. 
Quality Assurance Engineer
They are responsible for maintaining the quality of the production vehicles. Should be able to report potential failures before the design and the development is finalized. 
How to get a job in Automotive Industry?
My first recommendation for you will be to ensure that you get good grades in your engineering exams; so that you qualify for the recruitment drives or campus drives conducted by these companies. 
Second - opt for a certification in any Mechanical Design software. There are plenty of them and I'm sure you'll know which ones are in high demand these days. These should be enough for you to get an entry-level job in the automobile industry. 
Thank you for the information.
Can you suggest  any courses which provide valid certification which are helpful at the time of interviews .
You could start with any 3D design / modeling software. 3D Studio Max, SolidWorks, AutoCAD, CATIA, RHINO - the list is big. Certifications from Autodesk would be valuable at the time of interviews. Certification from SolidWorks are also valued in the industry. 
Look for the courses available in your city and decide accordingly.