Record Your Skype Video and Audio Calls With Skype For Content Creators
Collaboration tools for content creators like digital broadcasters, live streamers and podcast creators usually tend to be third party alternatives. This means if they use Skype for collaboration they are likely to use a different software just to capture the collective feed. Microsoft is making life easier for content creators by launching the Skype for Content Creators. This desktop app for both Windows 10 and Mac will help collaborators to place and record calls within the same application.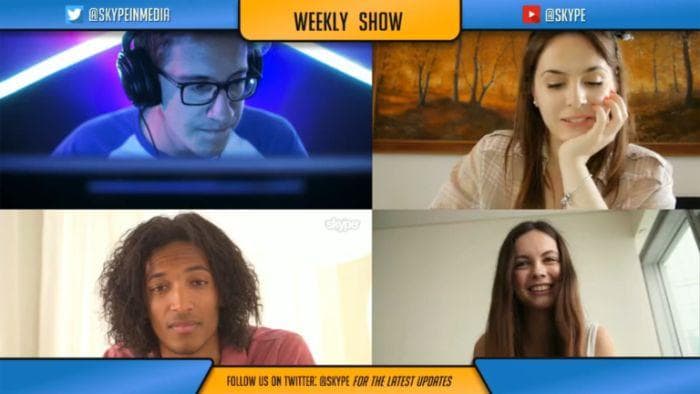 ​
The Skype for Content Creators isn't a different application. It can be launched within the desktop Skype app for Windows 10 and Mac. If you are using a Network Device Interface (NDI) software such as Wirecast, Xsplit or Vmix to create an IP-based production environment, it can be integrated into Content Creators mode of Skype. Skype will work seamlessly with your current NDI enabled software by providing clean feeds of all group video call participants. Once you have placed the call and got everyone in view you can livestream the content to the platform of your choice such as YouTube or Twitch.
How will this tool make life better for content creators on the web? Here is an example, if you remember back in the day, before the N-word controversy, famous YouTuber PewDiePie and his friends BradWOTO and CinnamonToastKen used to play Player Unknown's Battlegrounds and stream their own feeds on different platforms. You could only get one camera feed at one time. With Skype for Content Creators you can now view them at once without having to switch streaming feeds. While you are in the live stream you can customise the look and feel of the call which means adding borders and placing feeds at different sizes.
Once the call is over and recorded into your storage device, Microsoft says you can import the feed to applications like Adobe Premier Pro and Adobe Audition for further edits and finalise the media. The Skype for Content Creators will be made selectively available to users from April 9 during the Emmy Award for Technology & Engineering event in Las Vegas. Public availability scheduled for summer 2018.
Source:
Skype

Needed to compose you a very little word to thank you yet again regarding the nice suggestions you've contributed here.
Only logged in users can reply.