Quizzr 'Current Affairs' - 29 October : Leaderboard
The leaderboard for today's quiz themed 'Current Affairs' is as follows.
Congratulations to Sree Lekha 😀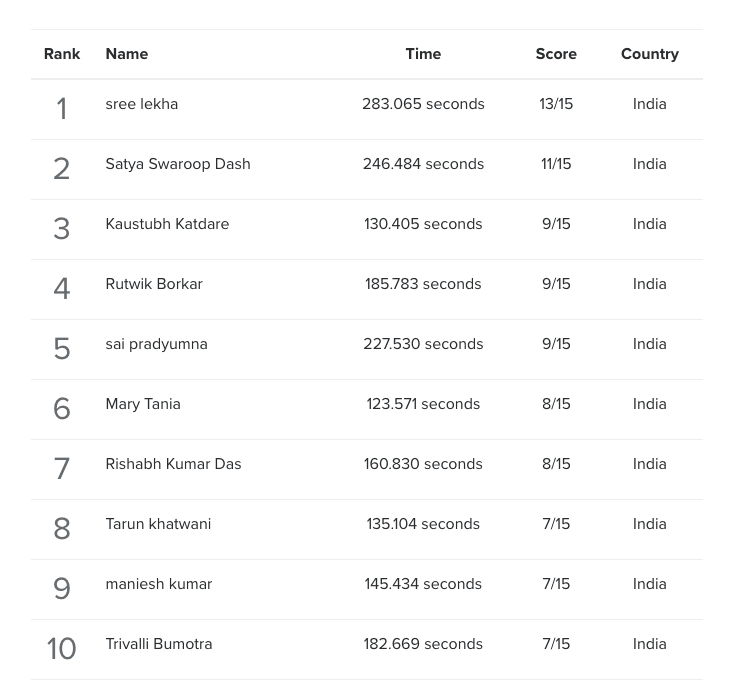 We look forward to hearing from all our quiz participants about their experience of Quizzr and any suggestions or feedback you may have.

Missed again!!!
Only logged in users can reply.