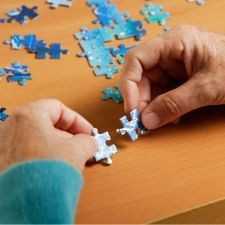 Brainy Puzzles
Puzzle Solvers: Interesting brainy puzzles shared by fellow puzzlers
304 Members
Join this group to post and comment.
Puzzle
Given a rectangular (cuboidal for the puritans) cake with a rectangular piece removed (any size or orientation), how would you cut the remainder of the cake into two equal halves with one straight cut of a knife?
Cut the cake into two equal halfs along its height !!!
cutting horizontally is also possible
we cut rectgle frm any ege &can easily cut in 1 knife....
cutting cake into two halves is very simple
is there any twist in the question?