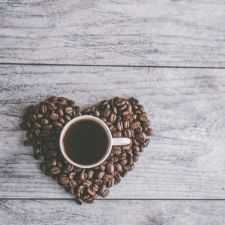 Coffee Room
Discuss anything here - everything that you wish to discuss with fellow engineers.
12920 Members
Join this group to post and comment.
Petrol Prices In Goa Are Cheaper By 11 Rupees - How Come?
Someone asked the question to me and I'm passing it on to all of you. Goa state has now the lowest petrol prices in India and that too by a huge margin. When the price of Petrol in the rest of the India are skyrocketing, Goan are making the rest of us jealous. How did they manage to lower the prices of Petrol?
They reduced VAT to 0.1% that makes petrol prices dips 66 to 55.
Generally states impose 25+% tax on petrol to generate revenue.
The high petrol prices are due to the additional taxes imposed by the State governments. The Chief Minister of Goa, Mr. Patnaik has fulfilled his pre-polls promise to reduce the petrol prices from Rs. 65.51 to Rs. 54.96. This is primarily due to the reduction of the Value Added Tax imposed to 0.1% (It is nearly 11% reduction). Moreover, the Goa Govt. plans to reduce VAT on aviation fuel too so that more airlines will stop here for refueling.

Now what remains to be seen is how Mr. Patnaik is going to compensate for this loss of revenues.

How feasible is this strategy, almost 0 % VAT, and is it possible in other states?

P.S. People have already lined up at petrol pumps in Goa and majority of the stations have their stocks exhausted.
Is it Mr. Patnaik or Mr. Parrikar?
The_Big_K

Is it Mr. Patnaik or Mr. Parrikar?
The later.
Anyway Living in Goa is costly.
The_Big_K

Is it Mr. Patnaik or Mr. Parrikar?
😳 It is Manohar Parrikar.
Navin *Patnaik* is is CM of Odisha.