Home

>

Apps

>

Groups

>
OPPO N1 Mini Price And Specs Out At The Flagship Successor's India Launch
Question asked by Ankita Katdare in #Coffee Room on Aug 11, 2014
OPPO India has today launched its flagship successor smartphone - the OPPO N1 Mini in India at a price of Rs. 26,990/-. After its official entry into the Indian market in early 2014, the Oppo brand has been growing with leaps and bounds. In fact, if we include the OPPO N1 Mini, the company now has a portfolio of 9 android devices in the country. We have covered some of the best smartphones from OPPO
here
. To celebrate the new android phone's launch in India, the company had a Twitter contest called [HASHTAG]#smallerisbetter[/HASHTAG] and also declared 3 winners for it. Amidst the buzz, let's take a look at all the tech specs and important features that the OPPO N1 Mini flaunts.
Coming with a 5 inch IPS screen, 720p HD (1280 x 720 pixels), 293 PPI, the N1 Mini is powered by a 1.6GHz Qualcomm Snapdragon 400 Quad-core processor. Inside the shiny body with brushed steel frame, we find a 2 GB RAM and a 16 GB internal storage. Weighing at 151g with a 2140 mAh battery, the OPPO N1 Mini runs on Android 4.3 OS with a customized ColorOS 1.4 system interface and is being promoted as the lighter and smaller option for Android enthusiasts.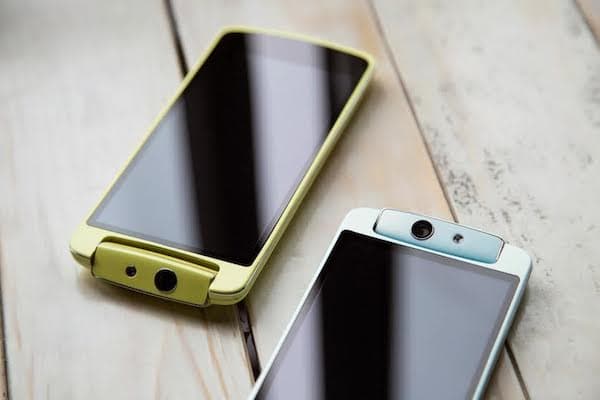 ​
If you have been keeping up with the rotating camera frenzy that accompanied the
OPPO N1 launch
in January, you must be excited to know what the N1 Mini has to offer. Well, there's a 13-megapixel camera sensor with a 6-piece lens arrangement with an f/2.0 aperture camera that can be used as a front or rear camera. Featuring all the basic shooting modes such as - Beauty, Panorama, Ultra-HD, HDR, Slow shutter, and Normal, with a 32-seconds long exposure, the Oppo N1 Mini's rotating camera also brings the Ultra HD mode, great for capturing 24 MP resolution photos.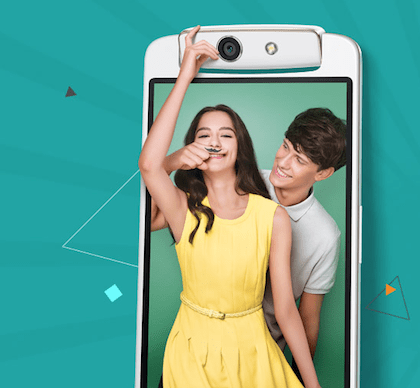 ​
Being promoted widely as the miniature version of the N1, the N1 Mini is a single SIM phone and features Wi-Fi 802.11 b/g/n, Wi-Fi hotspot, Bluetooth v4.0, microUSB v2.0, and USB On-the-go among the connectivity options. That's all about the specifications. Among the color options, users will find 3 variants - light blue, white and lemon yellow.
Speaking at the launch, Mr. Tom Lu, CEO, OPPO India, shared that he believes the phone might be mini in size, but is max in fun, in his attempt to make the phone appeal to the masses and youth in India. Ever since January, OPPO India has opened retailing in more than 20 major cities and regions across India and aims to build about 200 service centers within the next year.
What are your reactions to the OPPO N1 Mini price and specs? Share with us in comments below.
Posted in:
#Coffee Room
As mentioned OPPO is already growing leaps and bound sitting on top of the strong build and technology.

N1 mini has a unique feature of common camera for front as well as back by just rotating the camera of 13 MP (Selfie lovers would love this camera). Other specs are normal with 1.6GHz Qualcomm Snapdragon 400 Quad-core processor.

Price - 27K looks on the higher side to me. I was expecting it to be somewhere at 20K. With 27 K price, it can not compete with Xiomi and OnePlus (1+).
Absolutely, SD400 is not at all acceptable at such a price. 👎
But the Camera quality of Oppo has always been fantastic, and with introduction of Ultra -HD mode it would be much better option if you don't want a beast in terms of power but want to go for a pretty CAPABLE camera!
i second on Rajni Mam. Its bit costly when fellow competitors scores well with low cost.
How many times will we use the camera if we are looking only at the quality of the camera perspective? Because people who are interested in snapping pictures alone will never choose this phone.
People who are interested in phone plus a camera who cannot afford to buy a new camera will choose this phone. So at that situation buying a phone for such higher price makes no sense. As always how many times will the person use the camera for? So while choosing he will choose a phone with low cost and high spec end. As oneplus and Xiamoni and Nokia offer good camera quality at lost cost. Added for Nokia ie windows phones do not need high end specs at all.
Yes I understand the point of Ultra HD being used here, but Oneplus and Xiaomi offers a beast with decent camera in your hands.

For this high end camera battery should also support for a good life to snap the pictures. And the specs are too par low compared. It has many good features but at last we use phone as a phone not as camera. Just price is a dropping factor is what I wanted to stress actually. Having these good features for lower price would attract people more than having few people to buy as a growing company. We seek features irrespective of the quality but they are providing quality but at a lower price will help it to fight back with the competitors.