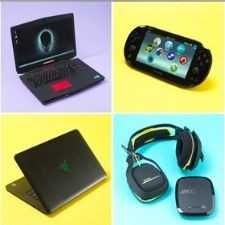 Gadget Geeks
Discuss all electronic gadgets - ask questions, doubts, troubleshooting tips et al. to fellow gadget geeks.
630 Members
Join this group to post and comment.
Netflix acquisition - Apple's ready with deep pockets
The latest noise on social media is pointing out at possible acquisition of Netflix by, no points for guessing - Apple. There have been several rumours in the past that Apple would be launching its own video subscription service (a la Apple Music) that would rival the likes of Netflix. But why waste time and human efforts in doing something that's already been done when you've lot of money lying around?

Apple has truckloads of cash (~over $200B!) and it keeps on growing every year by about $50B. Apple stacks most of that cash (~90% of it) overseas to avoid taxes in the US. The acquisition will bring in some of that money back to US shores.

The acquisition will also allow Apple to retain its iTunes users from migrating to rival services like Amazon Prime Videos and Hulu. With Netflix acquisition, Apple will not have to bother about putting up a team that produces hit original shows.

That said, it's just a speculation from City analysts that put 40% chance on the acquisition. Do you think Apple will acquire Netflix? Or will it go for its own production house?
Neflix may be top streaming service or as it likes to call itself a television network but it is currently deep in debt, $20 billion to be exact. Now Apple may have all the money in the world but it will never buy Netflix which is in trouble. Apple produces TV shows such as Carpool Karaoke for its Apple Music service and it can make one or more shows by itself. Apple knows buying a streaming service is one thing but Netflix is also a TV show and film producer. Currently Amazon also produces TV shows but its shows are nowhere near popular as those of Netflix's. I believe Apple will take a cue from Amazon's current situation and not acquire Netflix.
Good point,
@Satya Swaroop Dash
. I wasn't aware of Netflix's debt. I still think the real value would in having huge number of subscribers that will go to Apple with the acquisition. In my opinion, people generally aren't really eager to move to new subscription service if the current one serves well.