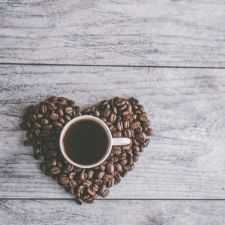 Coffee Room
Discuss anything here - everything that you wish to discuss with fellow engineers.
12831 Members
Join this group to post and comment.
Need Seminar Topics in Telecommunication
HELP ME FIND A LATEST DEVELOPMENT IN TELECOMMUNICATION TO DO MY SEMINAR.
Space communications? Haha, my friend, have you read through the whole article yet? This article has nothing to do with outer space 😉 Space Division Multiple Access has various applications, which in this case refers to cellular technologies.

Multibeam Antennas is an emerging technology that will replace current systems such as those used in BTS. It can increase user capacity and spectral efficiency. It has important applications in WiMax, which will DEFINITELY be very popular.

Its worth doing a seminar for 😉 Obviously the article I gave you is not enough. You'd have to find out more about Space Division MA, patch antennas, WiMax etc.
😁sorry friend, i wasnt able to access the link then as i think my connection is a bit slow. and i searched for multi beam antennas. thats y i posted u such a reply.
as u know according to the experts the nxt technological revolution wiil b in tele comm field and i think sdma is the key.
thanx for ur help....... sdma ll b a great topic if the faculty permits. 😁
hope u ll b helping me thru out this task. ill b updatin u abt my progress
i have some topics in mind.. They are:
Circuit-switched vs packet switched
Electromagnetic Spectrum and Bandwidth
Intelligent Network (IN)
Ultra Wide Band Technologies
Optical Networking Elements
Source:Edufive.com
For emore see :
Seminar topics telecommunication - Telecom & Communication topics
hope its useful...let me know: