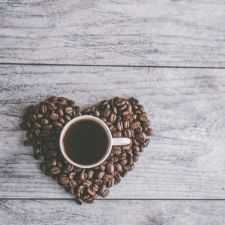 Coffee Room
Discuss anything here - everything that you wish to discuss with fellow engineers.
12921 Members
Join this group to post and comment.
NASA "Create the future" design contest is on!!
People
Looks like NASA contest for create the future contest is on...
below is the email content :
Dear Vijaya:
We are now accepting entries for the 2012 "Create the Future" Design Contest, sponsored by COMSOL, Nordson EFD, and Tech Briefs Media. The tenth annual contest will recognize outstanding innovations in product design worldwide, awarding a Grand Prize of $20,000 USD. There is no cost to enter. Visit
www.createthefuture2012.com
to get started.
New this year: in addition to descriptive text and illustrations, you have the option to submit a video about your idea. Entries can be submitted by individuals and/or teams in seven categories:
Consumer Products
Electronics
Machinery & Equipment
Medical (sponsored by Value Plastics)
Safety and Security
Sustainable Technologies
Transportation
The top entry in each category will receive a workstation computer from Hewlett-Packard. Prizes also will be awarded for the ten most popular entries as voted on by site registrants. (The contest site attracts hundreds of thousands of visitors each year!) Winning entries will be featured in a special supplement to
NASA Tech Briefs
magazine, the world's largest-circulation design engineering magazine. The Top 100 entries overall, as determined by an industry panel of judges, will receive a certificate of achievement suitable for framing.
All entries must be received by June 30, 2012.
For complete information and the official entry form, go to:
www.createthefuture2012.com
Please forward this e-mail to your colleagues so they too can enter and win.
Good luck!
Cordially,
Joe Pramberger
President
Tech Briefs Media Group
I was just about to post about this, when I saw the above post. Some CE teams participated last year. We should do a more concerted effort this year.
Will participate in this. But what can be publicity strategy? I have a good concept this time.
I received this email too.
Issue

Will participate in this. But what can be publicity strategy? I have a good concept this time.
I think if we present the idea well, our team will get votes from people who are not CEans too.
Useful information from that website -
Contest begins March 1, 2012 and ends June 30, 2012
Choose one of seven categories for your entry:




Consumer Products -- Products that increase quality of life in the workplace, at home, during leisure time, or while traveling.
Electronics -- Products that improve computing, communications, and other fields that rely on advances in electronic components and systems.
Machinery and Equipment -- Products that speed and improve work, manufacturing, or scientific research processes.
Medical Products -- Products that improve the efficiency and quality of healthcare.
Safety and Security -- Products that enhance the security or safety of individuals, businesses, communities, or nations.
Sustainable Technologies -- Products that help reduce dependence on non-renewable energy resources, as well as products designed for other purposes using environmentally friendly materials or manufacturing processes.
Transportation -- Products that enable movement of people and goods from one place to another.
TIPS FOR ENTRANTS





The best entries clearly and concisely answer all of the following questions and are accompanied by an illustration that complements and illuminates the text:




What problem does your design idea solve?
What are the potential benefits?
How is your idea novel or an improvement on what is currently available in the marketplace?
Where would this idea be applied?
What is the market potential?
How does your design work?
How would your product be manufactured?
How would the production cost compare with products already in the marketplace?


The best design ideas will:


Improve quality of life
Automate tedious tasks
Prevent or reduce injuries
Improve public safety and security
Save time and money
Offer alternative energy solutions
Reduce consumption of natural resources
Lead to other product improvements
Are we not participating this year?
June is 2 months away.
Summer Holidays are coming-in. CEans can brainstorm and work out something.
Who is in?