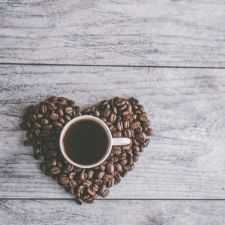 Coffee Room
Discuss anything here - everything that you wish to discuss with fellow engineers.
12920 Members
Join this group to post and comment.
My computer is shutting down weirdly
Hi All,
From last 2-3 days I'm facing a problem with my desktop.
I have installed WinXP and Linux on my machine. After starting the machine, if I start using Linux, it works fine. But if I go to WinXP, I open any .exe or any .pdf file or any setup or something. My machine shuts down. Means it doesn't displays any message and else but CPU fan stops rotating, monitor turns off. I have to switch off the power supply, again connect it and then only I can reboot the machine, otherwise it doesn't boots up even.😡

Can anyone please help me????
:idea:
LISTEN DUDE !! JUST INSERT THE WINDOWS XP CD AND REBOOT UR COMP AND REPAIR THE PREVIOUSLY INSTALLED VERSION OF XP ON YOUR PC AND CHECK IF IT WORKS!!!!👍
Sanky - go easy on letters please. ALL CAPS does not solve any purpose.
dnt run two os on one system yar... tats y shuting down....
Ok, I will first try repairing my OS.
If still the problem continues, I will uninstall.
I will update if any solutions is working. Till then other suggestions are welcome.
There might be a problem with your SMPS. Drawing too much power might be creating an issue. Still since linux works fine, it's a bit disturbing. Reinstall your OS and do keep us posted.
Yesterday, first I repaired my XP OS.
Then, I chaged slot of RAM. Till now, system is working fine.
Thanks to All.
first u unistalled linux then repaired xp?
Yes, XP was installed prior to linux.
Just Format C Drive and install Xp and all other again
Problem will be solved